Velominati Super Prestige: Giro d'Italia Internazionale Femminile 2012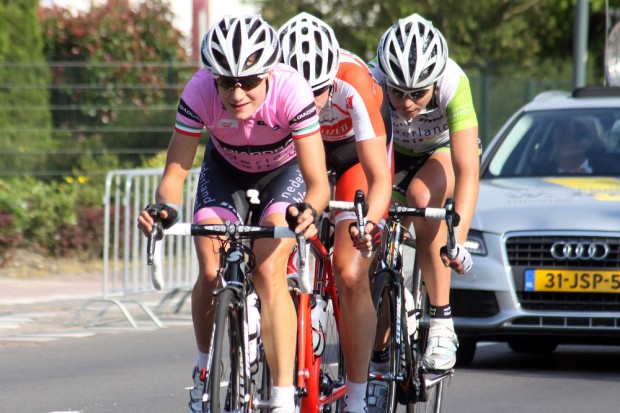 It seems a disservice to start the Women's Giro right before the Tour de France. Even at Velominati's main bunker HQ, the new TdF VSP sponsorship excitement has overshadowed this race. But at least it is starting (the race and the VSP), nine stages, a time trial, some sprinting, some climbing and some serious transfers. The race starts in Napoli, the next day Roma, the next day Toscana, you get the idea. It could have started in Denmark so this is better, transfer-wise. Women racing through Italy, what's not to like?
Judith Arndt (Orica-AIS) appears to be a juggernaut of pain dispensing femininity. She gets to wear her national champion kit for both the road races and the time trial. Evelyn Stevens (Specialized-Lululemon) has been training with the big boys in Boulder, Colorado. Marianne Vos (Rabobank) is back, healed and ready to defend. She might be just off her form enough to make this all very interesting. This Giro seems like ideal preparation for the Olympic road race and there is no good reason not to go full gas. There is plenty of time to recover, unlike the TdF, so the women can hold nothing back here and be ready to rock in London.
The start list here, time is short so make your picks right now. This race starts on Friday. Daily coverage will be available via raisports for those who either need even more cycling in their daily lives or who find men in lycra riding around France and Belgium distasteful.