Velominati Super Prestige: Giro Stage 9, Mt. Etna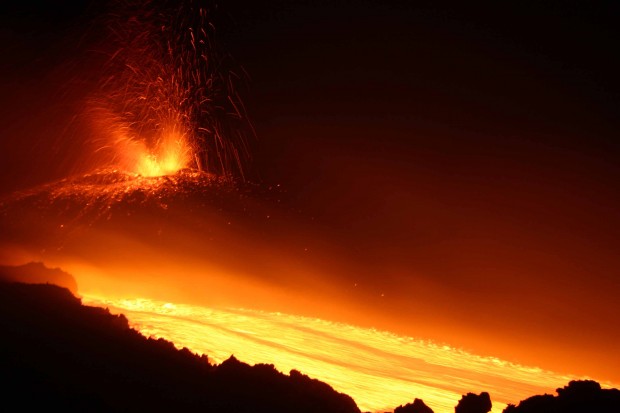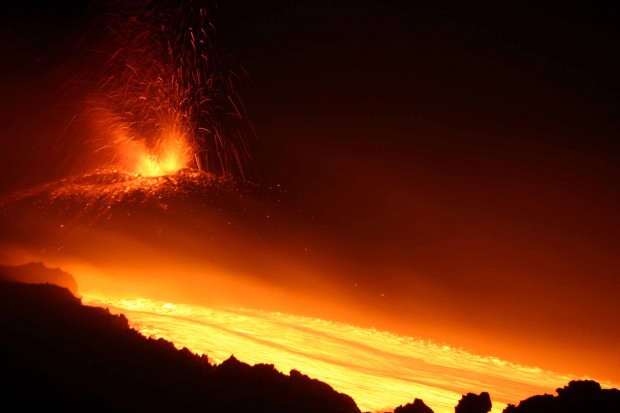 There will be fireworks. It's a phrase we often use, and one we rarely take literally. But this photo shows Mount Etna. Actually erupting. Recently. There is a non-zero chance that it will erupt tomorrow, when the Giro d'Italia riders over this brute twice.
Tomorrow's stage will be the first real battleground for this year's Giro, and we expect there to be fireworks. Possibly literally. And figuratively. Get your picks in by 5am Pacific time tomorrow for a chance to grab a few extra points in the VSP.