Velominati Super Prestige: La Fléche Wallone 2013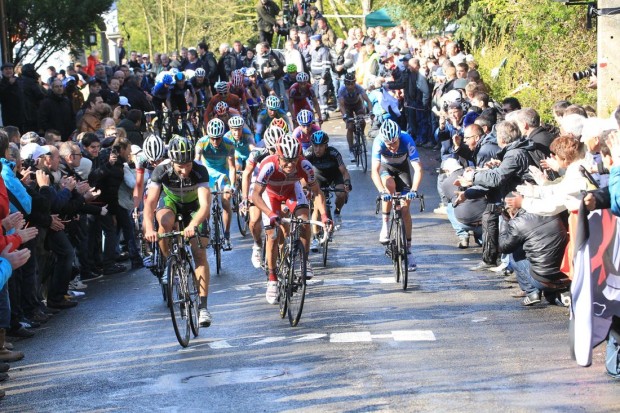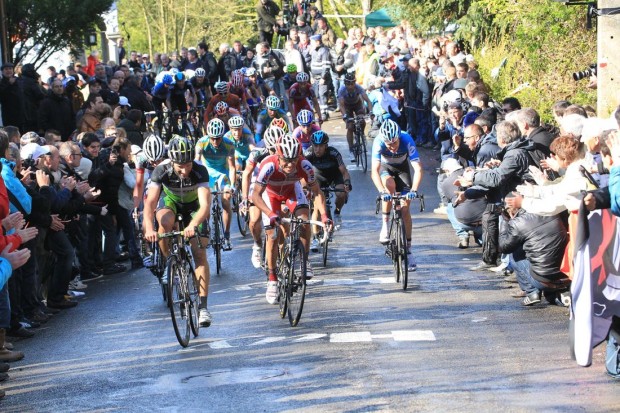 We came tantalizingly close to adding a foray up the Mur de Huy during our excursion to Liege-Bastogne-Liege during this year's Keepers Tour. But good sense and the Anti-V prevailed, as they are wont to do, and only two of us were left wanting a dig at the most notorious finishing climb in the Classics season.
I write this, then, woefully ignorant of the ferocity of the climb, particularly when combined with with a few hundred k's of racing and scaling it several times in the process. Such is the nature of this event, and it doesn't even have the dignity of holding a weekend spot on the calendar for its troubles.
But the Huy is a brute. Steep, long, and steep. Did I mention steep? We're talking 26% steep. And long? We're talking 1.3km. Even the best climbers in the world fade when the effort is dished out too soon. Keep the powder dry was ever thus.
Throw the formulas out the window; its best to resort to your eye of newt for this one. Whoever wins will have good finishing speed on an uphill finish and it also won't be Andy Schleck. That's about all the farther anyone can narrow this puppy down, the rest is guesswork. Enter your picks by the time the countdown clock goes to zero.
Good luck, regular rules apply.
I might have posted this last year as well, but this is my favorite finish of La Fléche to date, Pre-Cancerian Pharmy notwithstanding. He takes a flier in the only spot on this climb with some easing of the gradient. Its beautiful work, that.
[vsp_results id="23108″/]