Velominati Super Prestige: La Vuelta a España 2013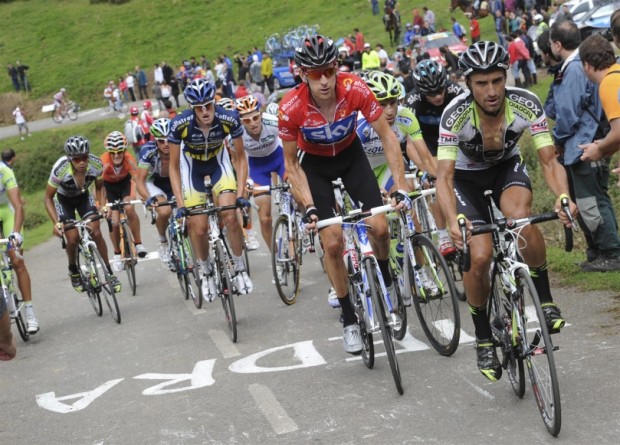 Seriously. Is it almost September? This was not the agreement, this was supposed to be an endless summer. And all you A-Holes down there in the Antipodes are seeing the light at the end of the tunnel, enjoying longer days and shorter nights. I don't need to tell you where you can take that, but it's dark and it smells. I have no patience for the changing of seasons when it means I'm going to be benching Number One and busting out the headlight.
I'm not going to lie to you; the Vuelta is my least-favorite race of the year. Part of it is the parcours-it's hard enough to get excited about flat sprint stages in the Tour, but these stages in central Spain that go down a straight freeway for hours are just too much for my brain to find interesting. Hey look! There's another shrub! Wasn't he a President at one point? There will be some redeeming points of the race, I'm sure, and the shit-steep climbs they dot along the route are certain to be highlights of the season. But after you do the math, this is the grand tour with the weakest field, the worst route, and-most damning-the strongest signal that Summer is coming to an end on the half of the world that matters.
I can't be bothered to sort out the route and what stages are going to matter, but I'll tell you this: for the last few years, the winner of the Vuelta VSP has won the VSP GC. A few years back, @Marcus complained that he only lost the VSP because @Nate used the second Rest Day Swaps to his advantage to take the win, but after heavily increasing the penalties, he kept losing. Typical of a man who posts photos of his todger on a Cycling site. (@Nate, your win was clean according to the VCI.) Speaking of which, at worst the Vuelta will distract from Pat McQuaid and his bid for losing the UCI Presidency.
He has a strong lead in the 2013 Anti-V competition, however.
Check the start list, get your picks in, and don't Delgado this baby; it could be your ticket to the shop apron. Bon chance.
[vsp_results id="26944″/]