Velominati Super Prestige: Paris-Roubaix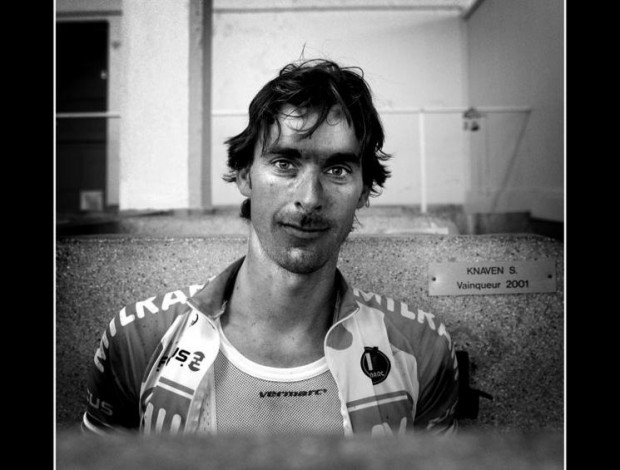 Let us pray for rain.
The Sunday after Ronde Van Vlaanderen brings us to Paris-Roubaix. The Holiest of Holies. There are no bergs to ride over, instead, accelerate to maximum speed to be in the top 20 to start each cobbled section, bring power up to flank to float over broken treacherous farm path crown, gutter or ditch or all three at the same time as required. Recover once back on the tarmac. Repeat 26 more times.
This Sunday's edition of Paris-Roubaix will have Velominati moaning, staring through half empty bottles of Chimay, burning candles to Saint Ludo of Dierckxsens (the patron saint of Flemish V), begging for a sign. The winner won't be a first timer to this race, he needs experience on these stones, he will also require equally experienced teammates who can hang tough close to Roubaix. He must be massively fit. He must be tough as nails. Andy Schleck will not be out here on Sunday, not because he is not tough (OK, he is not tough enough for this) but racing on such terrible cobbled farm tracks is a skill only a certain subset of professionals develop. All around tough bastard Bernard Hinault, aka The Badger, thought it was an insane lottery, unworthy of his attention but he did ride it twice and won in 1981. In 2011 you could do worse than roll up to the start on your 1980 steel Merckx ride as today's bikes, used just for this one race, have a lot of old-school about them: 27mm profile tires, huge inner chain rings, 3-cross laced wheels, longer rake front forks, longer chainstays. These bikes go back into storage when this race is over. Insane bikes, riders, fans and of course, throw in some bad weather and we have a real race.
Finally Fabian Cancellara has shown himself to be human, a really strong human. Tomeke Boonen is showing signs of past greatness. Garmin-Cervelo has been hammered from all quarters, they are under pressure and Thor has always said this is the race he wants to win. Gilbert is fit, ready and Belgian (news flash, he may be ready but not to race P-R, coward). Chavanel is fit, ready and French. Could Ballan be the new Moser? No. Not ever. Team Sky, with nary a Belgian still has a shot with a Spaniard, an Englishman and a Welshman.
The spinning wheels of Fortuna could play havoc on the best laid bets like it did in 2001. Dutchmen Servais Knaven won it all. Knaven, with teammate Johan Museeuw was part of a select group closing in on Roubaix. Being the dutiful domestique he attacked to force Museeuw's adversaries to chase but no one could.  He was a tough guy and rode away with a beautiful victory.
Let us pray for rain.
[youtube]http://www.youtube.com/watch?v=3whyot73JRA[/youtube]