Velominati Super Prestige: Paris-Tours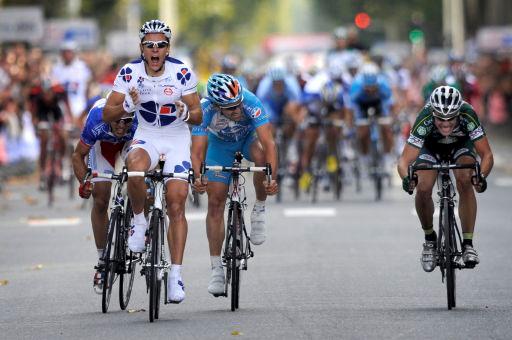 One of the most wonderful things about living in a climate with four distinct seasons is that each one comes as a welcome change, and with each season I find a period of time where I find myself thinking this one is my favorite. But regardless of the weather outside my window, I know Fall is here when our attention falls to the last major road races of the season; Paris-Tour and the Giro di Lomardia.
To say I'm not a fan of bunch sprints is a bit of an inaccurate statement. What I'm not a fan of is a forgone conclusion in a bike race, be it a Grand Tour, a sprint, or mountains prize. At the end of the day, I watch a bike race because I love not knowing how it's going to unfold; I love fireworks and suspense. Given that, I don't much care who wins the race – a good win is a good win, no matter who runs away with it. (That said, if it goes down to a sprint between a rider I like and one I don't and the win falls to the douche, I'll be inconsolable.)
And that's why Paris-Tours is one of my favorite races of the year. It's flat enough to give the sprinters a chance, while it's run into Tours is windy and hilly enough to allow for opportunists to steal the glory. Sprinters, Rouleurs, and Grimpeurs have won here; Gilbert, Dekker, Friere, Virenque. Before that, Van Looy, de Roo, Van Springel, Maertens, Raas, Zoetemelk, Kelly, Anderson all rolled across the line first. Paris-Tours also holds the distinction of being the only Classic the Prophet failed to win.
But this isn't the sixties, and this isn't about Merckx. This is about another Belgian. Is Gilbert a forgone conclusion? Perhaps, but his form almost has to be wearing a bit thin. At this point, though, I'd love to see him pull it off, which means he won't. He's been racing at the front since de Ronde (if not before that), and has been winning since the Ardennes. Cav, assuming he's racing, will likely want to show off his new bands at the head of the field; I can't imagine the motivation to win a classic in the most revered jersey our Sport has.
So, get your picks in by 5am Pacific on Sunday morning; we're giving a little bit of extra time this time round since I'm a little concerned that people might have forgotten we're not done with the season yet.
Good luck.