Anatomy of a Photo: Just Go Faster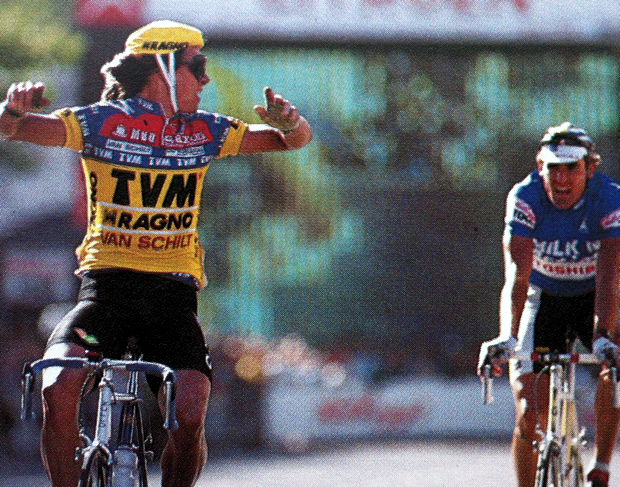 This photo of Phil Anderson's genuine surprise at the gap between himself and the guy who won at losing reminds me of a story my dad tells of a crewmate from his boat at Laga. My dad was the stroke in a boatful of guys who went on to the compete in several World Championships and the Olympics, some of whom actually won medals there.
Two of the guys even became World Champion in the double one year, winning the race by a few boat lengths. During his post-race interview, one of the two was asked what the secret was to their dominating win. In all seriousness, he responded as follows:
For an important race like this, I'm a little surprised the other guys didn't pull on the oars harder.
I loves me a good, Stead Up with More Speed Paradox.