Velominati Super Prestige: Route de France Féminine 2013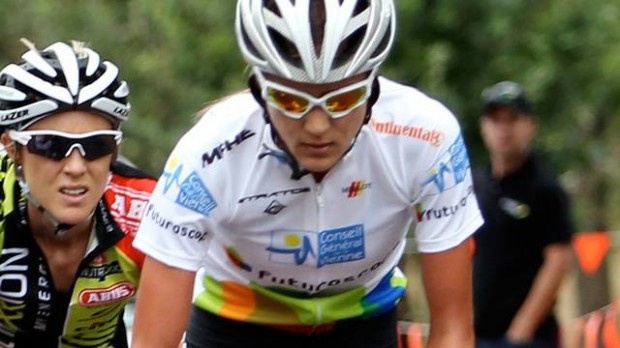 Once again the metal grate is rolling up in front of the VSP lotto window. It's bettin' time. The Route de France is an eight day women's stage race consisting of a prologue and seven road stages. The route stays away from any serious mountains so daily victories could go to sprinters or those willing to drive a breakaway. To make it interesting, Marianne Vos is not racing. Last year's winner was @eightzero's favorite Evelyn Stevens (a serious Rule #27 violator), an all around power house, neither a pure sprinter or pure climber, a Phyllis Gilbert, if you will.
Women are fighting for better wages everywhere and cycling is no different. But at least they seem to be having more fun and racing their brains out too. I don't believe they have podium boys, but they should. In this race they have their own singer (!?). Here is the start list. We at Velominati are interested in promoting women's racing in our own half-assed way so we offer up this petition to promote a women's Tour de France.
This race begins on Saturday so do your research and don't Delgado. These women's race points are worth just as much as the men's points in the quest for overall VSP general classification victory.
[vsp_results id="24617″/]