Velominati Super Prestige: Le Tour de France, Stage 14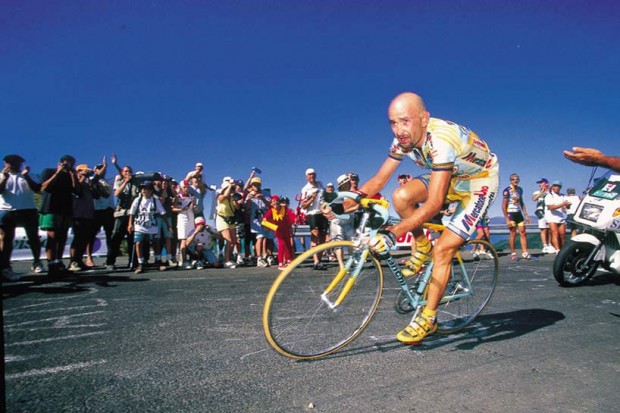 Plateau de Beille has a reputation. It's long. It's hard. It's steep. It's high. And, because it's in the Pyrenees, it's either really hot or really wet.
Although it has only been featured in the Tour four times (1998, 2002, 2004, 2007), it has quickly been placed high on the list of fabled Tour mountaintop finishes for the simple fact that every time the Tour has had a stage finish at the Plateau, the winner of the stage has gone on to win the Tour: Pantani, Amstrong, and Contador have all won here and gone on to win le Grand Boucle. (Of the past winners, Pantani is the only rider whose photo I'm willing to post on a VSP event.)
For those of us who are superstitious, we will, because of this track record, choose the rider whom we hopes will go on to win the Tour. Those of us who are more reasonable might engage in some prognosticating, while others still will inexplicably pick Mark Cavendish or Philbert.
While we traditionally kick off the first intermediate VSP for a Grand Tour on the first mountaintop finish, this time around we waited for this decisive day. The riders have played their cards close to their chest, but surely they will be laid out on the table tomorrow. Get your picks in by 5am Pacific tomorrow morning for the chance to win 3, 2, or 1 points for the podium spots, and 1 point for 4th and 5th places.  Good luck.