Velominati Super Prestige: Tour de France Stage 8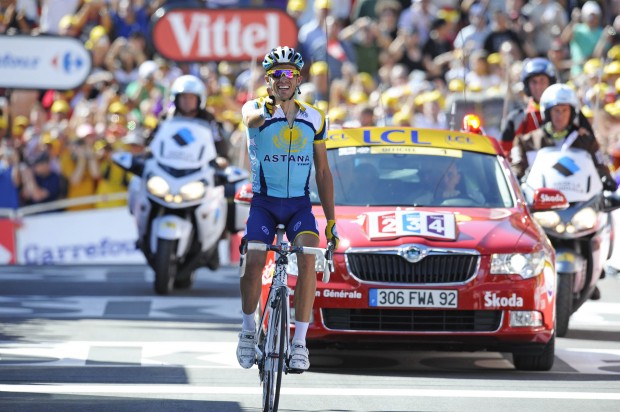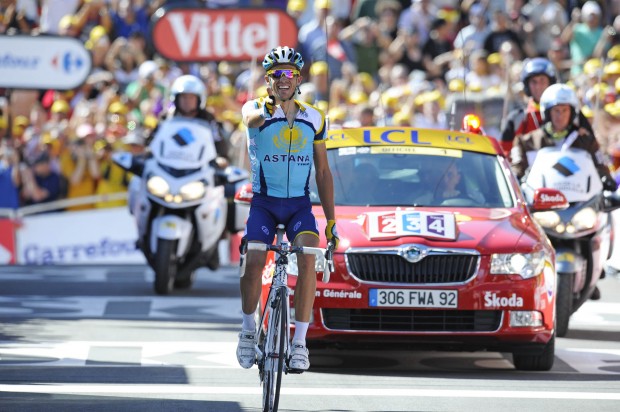 The inaugural Velominati Super Prestige makes it's first VSP Sub-Competition with Stage 8 of the Tour de France.  The competition will allow contestants the opportunity to win bonus points in the VSP Tour de France by choosing the top three finishers of the stage for a chance to win 3 points for first place, 2 for second, and 1 for third.
We are expecting fireworks on the bumpy stage from Station des Rousses to Morzine-Avoriaz so it's going to be a tough one to call, given that a breakaway can go up the road while the GC contenders watch eachother and wait for the last hill.  That said, some GC hopes are farther behind (or not far enough a head of) Alberto Contador to be able to afford to wait until the last hill; will the stage show a Pantaniesque ride from a rider like Sastre or Armstrong?
Make your picks by the time tomorrow's stage starts, regular VSP Rules apply.  Good luck!