Reverence: The Double Shift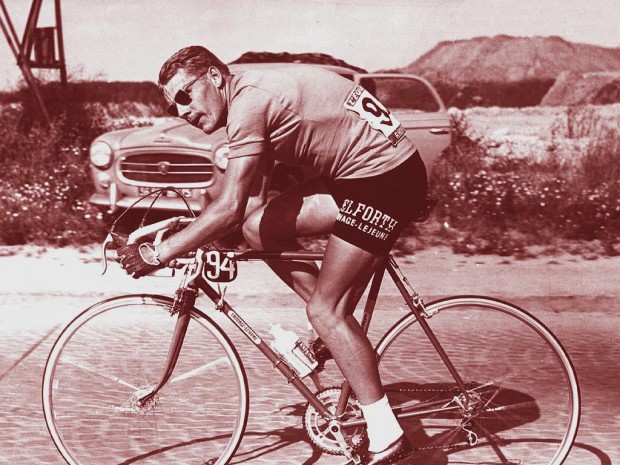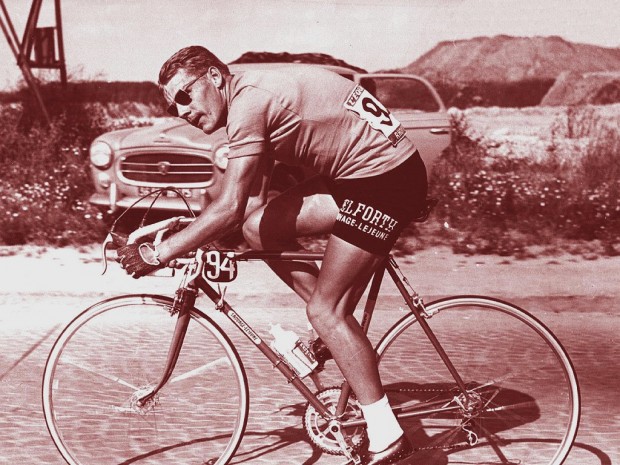 There was a time when shifting was an art. Friction down-tube shifters required a finess and a light touch of the fingers; a slight overshift to pop the chain onto the cog, and then ease the shifter forward to rest the chain perfectly in its place. Over time, and with the advancement of technology, the art has slipped out of shifting, first with index shifters, then with STI and Ergo shifters – until finally, with Shimano's Di2 electronic drivetrain, the rider is completely removed from the act of changing gears.
For those of us still riding cable-powered drivetrains, there is still one artform remaining: The Double-Shift.  As I approach a climb, I start to tingle with anticipation as the road starts to point upward and I feel the pressure in my legs growing.  I'll gradually shift into lower gears as the gradient increases until I start to near the end of the cluster.  Enter the Double-shift, my favorite of shifts.  On my Campy Ergos, I just pop both the Go-Buttons at exactly the same time, dropping the chain onto the inner ring in front and dropping it down one gear in back, making a perfectly smooth transition to the next gear.  (The Double-Shift on STI is still possible, but feels somehow less dignified.)
When executed properly, it all passes so smoothly and silently that you hardly noticed a thing; the only clue being that moments ago, you were slightly over-geared and now you are in the small ring and pedalling smoothly. It is also a gamble; the change in chain tension in the Double Shift is prone drop the chain entirely; resulting in a catastrophic flail to get the chain back on, either through a front dérailleur Hail-Mary, or a full stop to right the chain onto its ring.
Indeed, it is a thing to cherish, the perfect double shift, and I'm not ashamed to say I congratulate myself with every successful execution.