Velominati Super Prestige: Vuelta a España 2012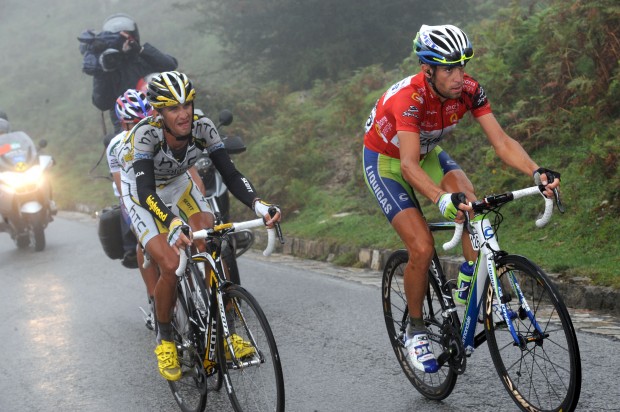 One of the loveliest things about the Grand Tours is that you get a feel, by the nature of the route, of the country's landscape and physical qualities. Italy is littered with mountains and coasts, France is bordered by mountains with large swaths of open landscape throughout, and Spain is like Tatooine; mostly desert with some rocky outcroppings. I might be oversimplifying here, but it seems like every edition of the Vuelta features a week or two of riders cutting through open desert on a freeway and then finishing it off with some climbs that require a buzz-saw gear to get up. Of the three Tours, this one is my least favorite, but it's a bike race and I loves me a bike race.
The Vuelta also stands apart as being the event which generally decides the Velominati Super Prestige GC and the personalized Shop Apron that goes with it; in past editions, we've even had newcomers to the event debut at the Vuelta and win the overall, as was the case last year with @Nate's performance. Unless I have that wrong, in which case I don't really care. The important point here is that even though there is less interest in this event than others, it matters quite a bit to the year-long VSP, so you better be paying attention, corporal.
No fancy prizes on offer as we did at the Tour, but we do have our customary Symbol Pack up for grabs, in addition to second and third places winning a pair of Handlebar Cufflinks each when they come available in a few weeks. So, check the race details, get your picks in by the time the countdown clock goes to zero (5am Pacific time on Saturday), and buckle in for the ride. Regular GT VSP rules apply. Good luck.