Il Gruppo Progetto: Serotta Colorado AL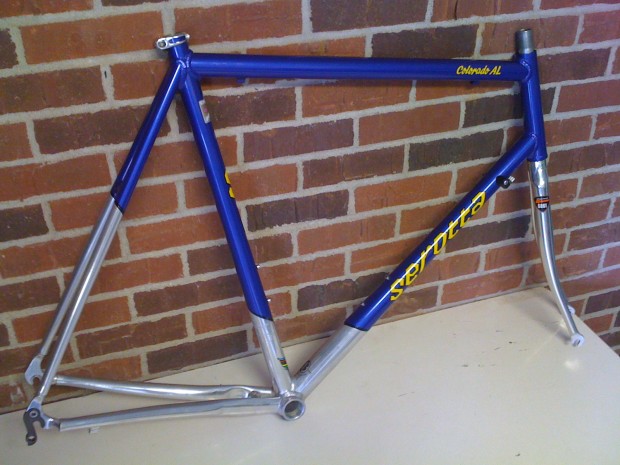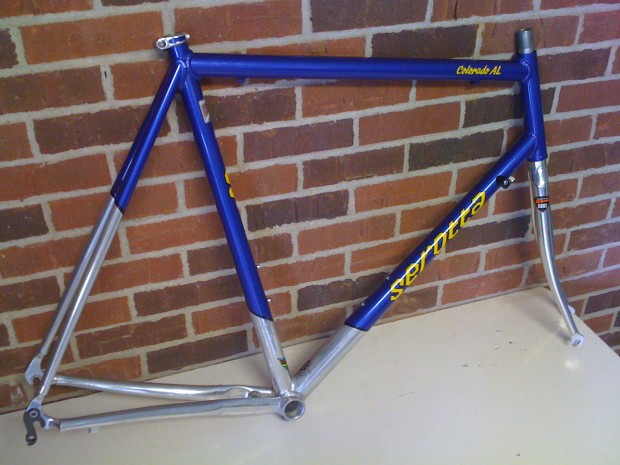 The Velominatus' machine is their own manifestation of personal taste and demonstration of adherence to The Rules.  We each, in our own way, meticulously maintain our bicycles and adorn them with the essential, yet minimal, accoutrement.   Yes, we must Obey the Rules pertaining to bar tape, tyre selection, saddle choice, stem height, color matching and so on.  But within those parameters there lies flexibility and choice.
Furthermore, this site is a refuge we turn to for brotherhood, community, and belonging.  However, cyberspace is a vacuum in that we apply and practice our craft apart from one another, spread to all corners of the globe.  With this in mind, I offer an experiment,  Il Gruppo Progetto, inspired by Brett's Il Progetto: Bosomworth.  The intent, dare I say charge, of Il Gruppo Progetto, is for our community of Velominati to come together in designing my new build project, a Serotta Colorado AL.
I picked up the Serotta frame and fork recently to further my adherence, em, obsession over Rule #12.  Although not a top shelf Serotta (think of it as Maker's Mark as opposed to The Glenlivet), it is a platform worthy of respect, care, and craftsmanship.  As fall arrived I found my foul weather steed in need of replacement and the Serotta was the perfect combination of material, style, and economics.  My mind was flooded with ideas of how I might build her up.  Then I thought of all of you, your experience, ideas, and of course, passion.
So as fellow Velominati, I humbly ask of your counsel for this build.  The basic platform is as follows:
Serotta Colorado AL frame and Kinesis aluminum fork
Shimano Ultegra 6600 and 6500 mixed group set (6500 cranks – octolink) 10 sp
Shimano SPD SL pedals
Bontrager XXX Lite wheelset
As you can see from the list above this worthy steed is in need of much more.  Bars, stem, bar tape, saddle, seat post, possibly a fork, tires, chain, headset, and cables.  Please keep in mind the following:
I do have budget constraints.
This bike should be capable of riding many miles on gravel as well as tarmac.
My plan is for this bike to be utilitarian in nature.  Performance, knock-about, foul weather, durability, weight, aesthetics, tradition, period (mid 90's to 2004 or so)
So there you have it.  My proposition is for us to come together in a modicum of further connection than what cyberspace allows.  My hope is that the finished build will be a tangible symbol of our collective wisdom and a reminder to me of what we, the Velominati represent,  as I ride this bike.
Thanks in advance for playing.