Reverence: Baxter Aftershave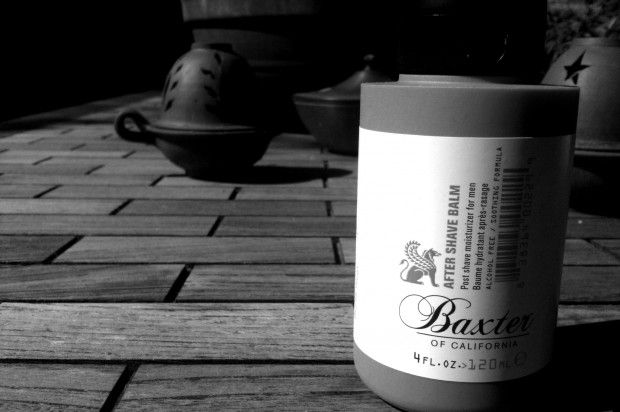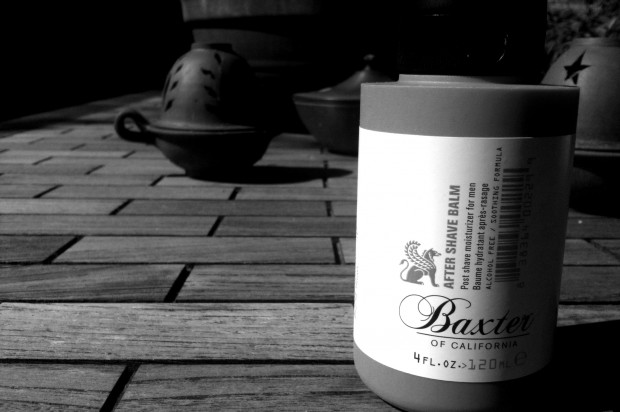 Baxter Aftershave is one of the most important cremes I have in my arsenal, aside from the testosterone rub, the alcohol swabs I use before injecting my EPO, and Butt Butter or whatever my chamois creme is called. At $15 a pop, it's not particularly cheap, but the addition of moisturizers and antiseptic keep irritation at a minimum.
Not only does it have a pleasant smell and refreshing feeling, it opens the pores after a good, close shave to help moisturize and revitalize, leaving  your skin clean and smooth with no bumps or rash.  Just the other day, a neighbor remarked that my shave was magnificently smooth and close.  I couldn't have done it without Baxter.
Oh, and before you start thinking I'm some kind of sissy, know this: I never use this shit on my face.  No sir, the good stuff is for the legs only.