Reverence: Fi'zi:k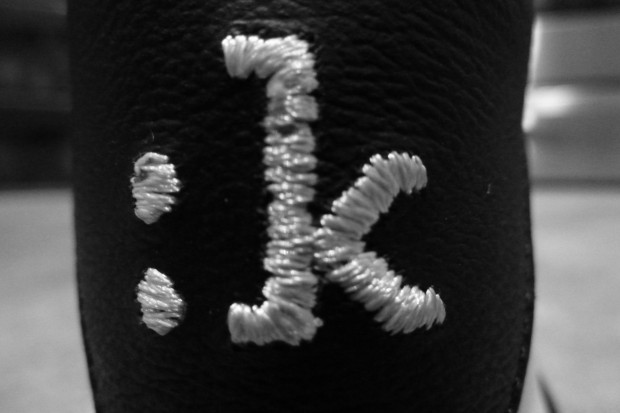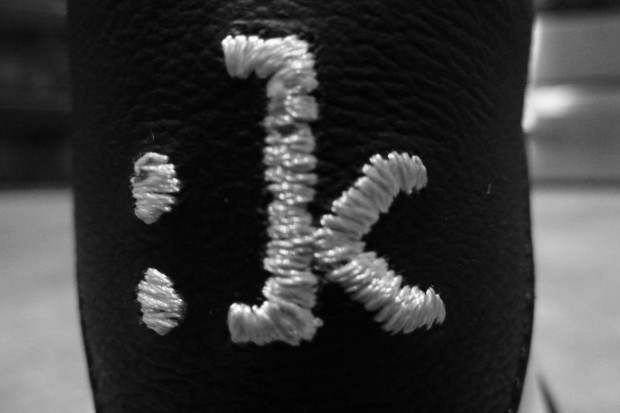 Three is a big deal.  There are three constituents to an atom, there are three main classifications of galaxies, we live on the third stone from the sun, we perceive the universe in 3D, we have the holy trinity, there are three goals in a hat-trick, there are three little pigs (and bears),  there's the Good, the Bad, and the Ugly (yup, three), and of course we all practice the three-point system. Basically, when there's only three things that contribute to one thing, each one of those things is really important.  The loss of one renders the other two, and the sum of their trinity useless, sooner or later.
The three things that Fi'zi:k focuses on are the contact points between the rider and the bicycle.  Starting at the hands and moving down (or aft as it were), Fi'zi:k has been designing and manufacturing handlebar tape and saddles since 1996 and more recently, shoes.  As gear-junkies, snobs even, you all know this.  There are few, if any, bicycle equipment manufacturers that haven't released at least one less than savory product.  And in this time of big helmet-to-cleat-and-below-the-seat companies branding everything from frames to rim tape to kit there are probably fewer still who have as small of a line as Fi'zi:k (they also do seatposts).  If you're not already fully familiar with their line click on over and have a look here.
To my knowledge we have yet to write a Reverence article for an entire company. My intent here is not necessarily to review Fi'zi:k's gear, lest I wow  you to sleep with Huangisms and other musings. My intent is to declare our reverence for Fi'zi:k's sublimely elegant wedding of style and purpose. Even if their shoes and saddles aren't quite suited to your anatomy, and Merckx forbid one company could be all things to all riders, you must admit that Fi'zi:k has cultivated a top-shelf aesthete and makes the gear to back it up.
My personal foray into Fi'zi:k's product line started, as most folks probably do, with handlebar tape. Previously to becoming a devotee of their tape though, I had noticed their logo on the backsides of some of my favorite riders in the pro peloton for years. Smart marketing. Place a logo on a kit where it's either going to be frequently shot by the camera car or seen by riders as they get dropped and it'll be remembered.
The virtues of microtex may have first been chronicled on this site here. It looks impeccable, wears well, and cleans up nice. You owe it to yourself to grace your bars with some Fi'zi:k tape. After being sold on their tape I delved into their saddles.  I purchased a black and red Antares for bike number one and was immediately impressed by the perfect stitching and elegant lines of the rails and saddle platform. To this day my VMH still doesn't understand how I can perch myself atop such a small looking saddle for so many hours. And if there was ever a saddle that epitomized Rule #61 it is the Antares.  I now run the Antares on all three of my bikes.  And truth be told, due to the circumstances of extended gravel rides in cellular dead zones bordering wilderness on a bike with one bidon, I frequently use their integrated/yet detachable EPMS on my gravel rig.  As far as Rule #29 violations go I figure I may as well be classy about it.
That brings me to the Fi'zi:k shoe line.  Recently I picked up a pair of R3's and had a similar reaction to them as I did to my first Antares.  They just look cool and are made extremely well and no other country on earth has produced better cobblers than Italy. From the baby kangaroo leather toe, to the sail cloth straps, the Italian flag under the tongue, to the ":K" logo on the baby kangaroo leather heel these things scream Italian shoemakers. When I say "scream", I really mean get bras and panties tossed at you by not saying anything and just sitting there in that Cipo back in mid-nineties sort of way. In other words you render all who gaze your way powerless to your handsomeness. In fact, the power these shoes hold over me have led me to (in the tradition of this fine site) name them "The Aristocrats" for their black-tie look and high-end appeal.
So chapeau, er, bellissimo to Fi'zi:k for nailing the three ways we contact our machines.  I appreciate your dedication to developing products that serve to provide us with one thing; connecting to our bikes.