Anatomy of a Photo: Allez le Douze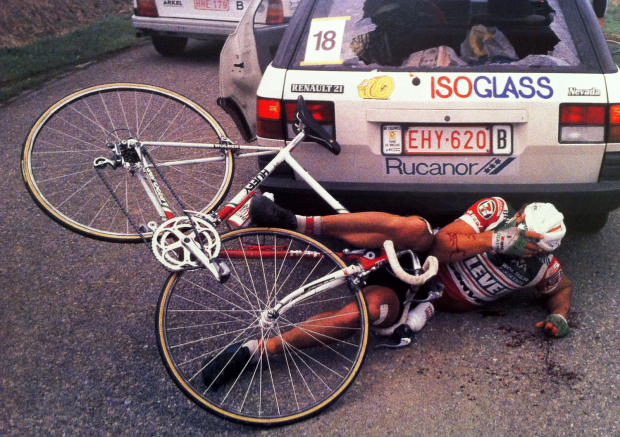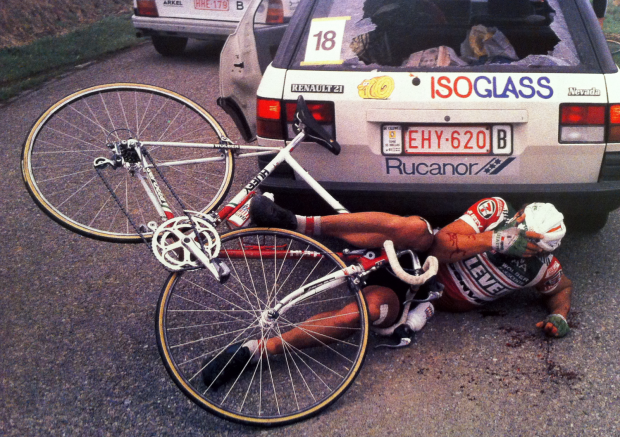 A mechanical of any kind thrusts a professional cyclist into a kind of paradoxical isolation; swarmed by cars and motorcycles, yet they are often left alone to find their way back to the peloton by their own strength.
But this isn't their first rodeo, and these aren't cowboys. Put it in the Big Ring, set the lazy-lever to 12, put your head down, and get on with it. The downside is that when the legs are yelling "Allez le Douze", the eyes have a tendency to check out the guns instead of paying attention to the direction of travel. A pity, that.
The irony that Davis Phinney's isolation was ended by the rear glass of a car bearing the logo of a company called "Isoglass" is not lost on me.