Anatomy of a Photo: And He Parted The Waters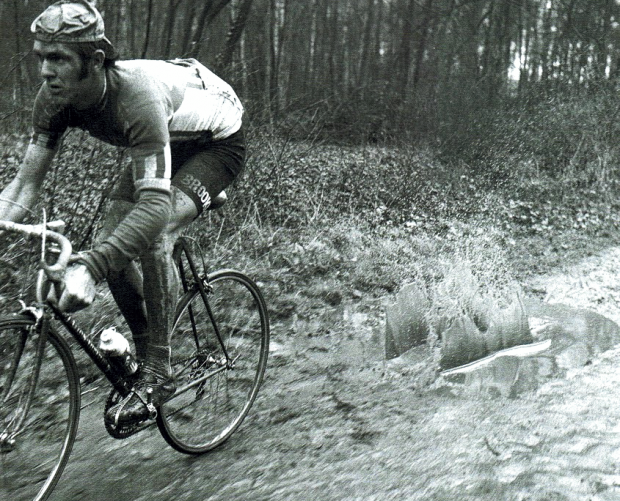 No double wraps of bar tape. No arm warmers or bandages for an injured left arm; just some wrappings borrowed from an Egyptian mummy he sent back to the underworld earlier in the morning. Nothing special for Roger on a typical race day in Hell. Just unmeasurably enormous helpings of Rule #5.
The most remarkable thing about this photo? He did that to the water before he rode through it.