Anatomy of a Photo: It's All About the Shoes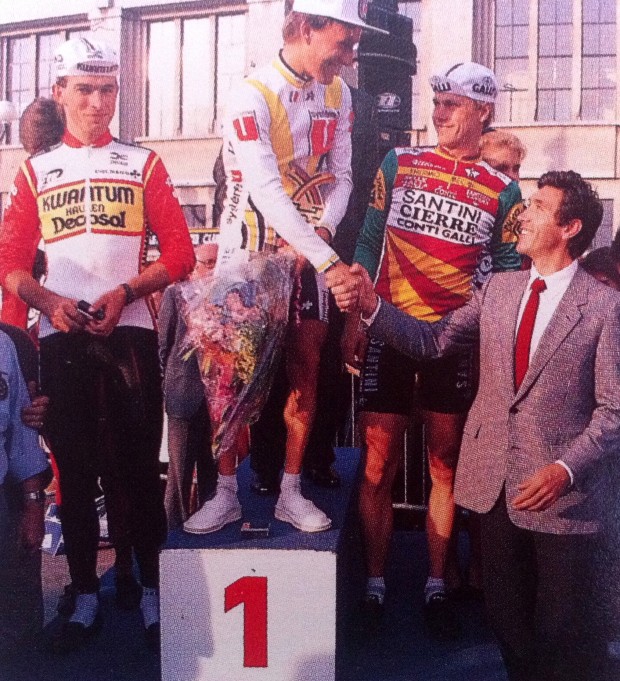 It's been said before, but it bears repeating: the shoes say an awful lot about the rider. More than they'd like them to in retrospect, I'm guessing. Here we have the Prophet, looking mighty dapper, congratulating the unexpected victor in the form of Charley Mottet in the Grand Prix of his own name.
A first glance at the photo reveals a few gems: we witness the first hints of the death of the Cycling Cap at the hands of one of the worst examples of a "baseball cap" in existence. We also have a Kwantum rider whom I suspect had a time of it getting comfortable on his TT bike with that rod shoved up his ass. Whatever works, although that's more Rule #5 than I'm equipped to deal with in a productive way. The rider who got third, whom I'm assuming is Italian based on his kit and impeccable style, is the only magnificent example of a cyclist in the photo. Aside from Merckx, obviously.
And the shoes. Again I point to the Italian with my "that's how you do it" finger, and give a brisk wag of the "oh no you di-int" thumb at the other two. Loafers for Kwantum and a pair of what-the-fucks for Chuck. Not good.