Anatomy of a Photo: Maximum Awesome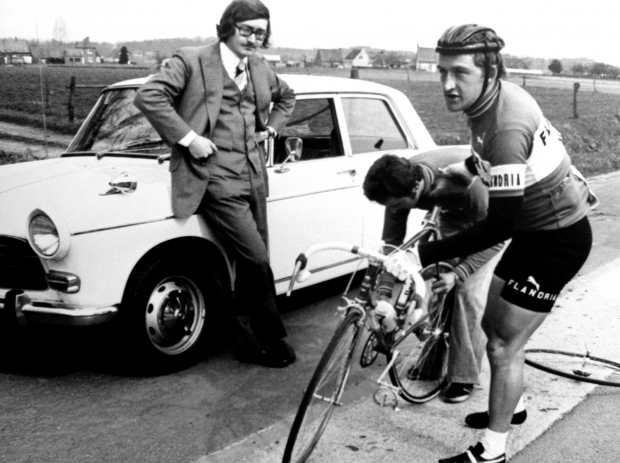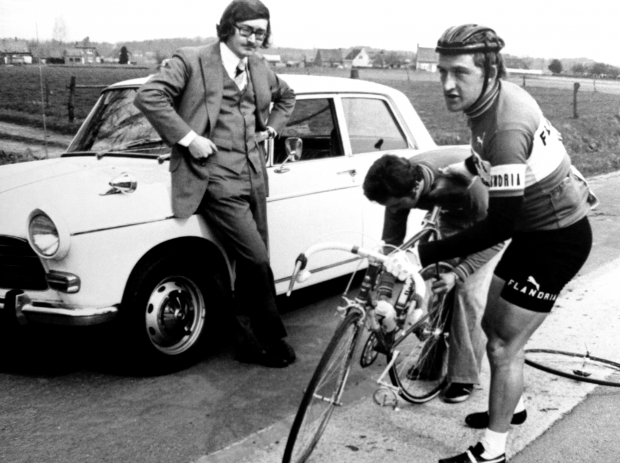 Freddy effortlessly demonstrates Rules #80 and #82, the Three-Point System, and the Goldilocks Principle while his mechanic calmly swaps a mortal's wheel for one that can withstand his ferocious sprint. All the while, a young Colonel Sanders looks on with bemused disapproval.
For anyone still wondering whether the 70's was the coolest decade ever, it was.