200 on 100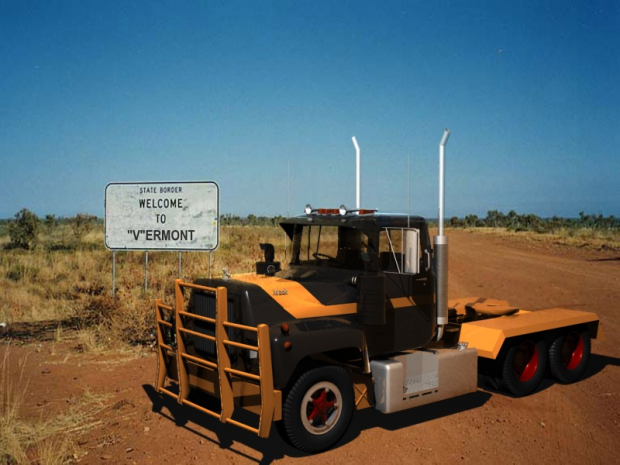 Vermont is spelled with a capital "V", surely no coincidence. With the loads of mountains and climbs available, it had to start with a "V". I mean, if it was mountainous enough to draw a runaway "loose" nun who left the church for a sailor, it must be good, right? (Great nordic skiing there""Trapp Family Lodge, if you are there in the winter months as well).
Anyways, being a seventh generation "V"ermonter myself, who was raised on a family farm on Rogers' Hill in West Newbury, VT (which was hand cleared and settled in 1763 by my G-G-G-G-G-Grandfather and still owned by my father) I have a deep love and feel for VT, liberal politics notwithstanding. So when I heard about the 200 on 100 "Dumptruck of Awesome" that was available, I just knew that I had to do it. And not only that, I knew that I had to share this beautiful "Ode to the V in Vermont" with all of my best cyber-cycling-soul mates. Okay, soul mates might be going a bit far there, but you get my meaning.
So, enough with the intro.
Break out the rollers, get on the trainers, find your winter gear; lay off the seconds, nurse that one glass of booze, hold the toasting to one drink, dodge Cupid's chocolates and shoot the Easter Bunny because training for this bastard started yesterday and you'll be paying for it on the 28th of June, 2012 in spades!
See you in the pre-dawn hours on the Canadian border with our eyes firmly fixed on the prize of the Massachusetts border. Let's drive this dump truck like Mel Gibson leaving the compound in a post-apocalyptic world, baby!
Route and location details on the Cogal Event Page.