All Aboard The Keepers Tour: Latest Update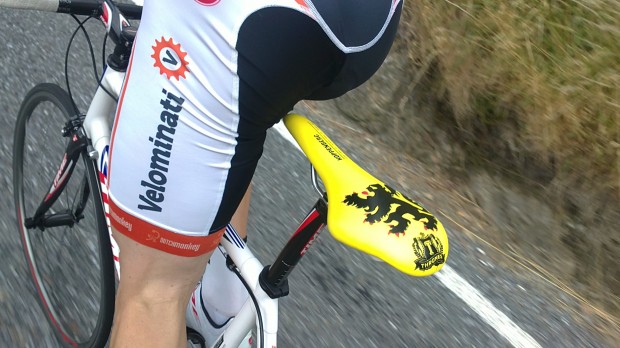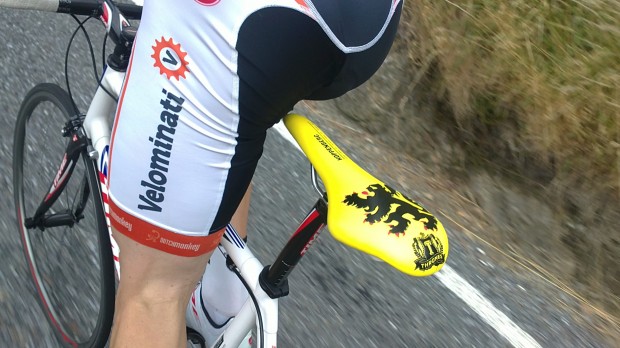 It's so close I can almost taste it. The mud. The dust. The heavy Spring air, turning to rain, blown across the fields of Flanders, where many a battle has been fought, in trenches and on wheels. Battles fought against other men, battles fought within each man. My own mind is in battle; am I worthy? Will I be prepared for the beating my body will take, and will my mind deal with it? Well, I'm not going to my own grave without doing this. I will survive on V.
The Keepers Tour just gets better and better. The team at Pavé Cycling Tours should be known as the Mailmen of Flanders, because they just keep on delivering. It seems almost every day there's an email informing us of an addition to the tour, and our responses are more and more 'screaming teenager' than composed adult. To say we're excited about this trip could be the understatement of the year. We're excited.
The latest gems from Alex and William include;
Meeting the legendary Freddy Maertens at the Flanders Museum in Oudenaarde.
Meeting Vincent Lavenau and the Ag2R team and mechanics at their motel on the Friday before Roubaix.
A private opening of the Casa Grinta restaurant, with what is described as one of the most 'insane' collections of cycling jerseys in the world, plus 'Belgian Fusion' food.
Riding into the Roubaix velodrome after our day in Hell, and cleansing in the iconic showers. (TBC)
A musette from Pavé's partner Ravito, stuffed with cycling badges and a cap. (In addition to the special V Musette from us containing a V-Pint and special V-Shirt, not available for sale elsewhere.)
A possible showdown with Cycling Tips blog's own Tour, with some cool prizes up for grabs, along with a ton of laughs.
A Cogal to be held in conjunction with our ride of the Ronde parcours on the Saturday before Roubaix.
Of course, this is all in addition to the already confirmed awesomeness of riding with The Lion of Flanders Johan Museeuw, touring the Eddy Merckx factory, riding on the Gent velodrome, touring the Brunehaut brewery (where our organic Malteni beer is produced) and another cycling museum visit in Beveren. There's a heap of other activities confirmed too, so email us for the full presentation.
And the best part? All of this is included in the super low price! Everything. All meals, all accommodation, all drinks (yes, beer!) and hanging out with a cool bunch of like-minded bike nuts.
Sell your first-born if you have to, but don't miss out on a week, or weekend of pure Classics bliss. There are still a few seats available, so book yours now.