On Rule #43: Notes for Bike Inspectors
This week's Guest Article comes from our friend, @blacktoolpower (l) and our editor Drummond Moir (r). In anticipation of our book's imminent release, these two donned their lab coats and headed out to the streets of London to assess the state of Rule Compliance in the city's commuter crowd. Always remember: leave this kind of inspection to professionals and should you find yourself in such a position, take special care to observe Rule #43.
Yours in Cycling, Frank
—
Friday 24th March was a day of reckoning for the cyclists of London. In anticipation of the imminent publication of The Rules: The Way of the Cycling Disciple, we took to the streets, vigilante-style, to assess whether the Cycling population of the capital were Rules Compliant, or Rules Violators.
We were ruthless. We were professional. No fool was suffered gladly.
Do Not Complain If, During Guerilla Bike Inspections, You Get a Cold.
It was rather wet. And cold. And I didn't have a jacket. But to complain of the subsequent pestilence would be to fail, pure and simple. To Cycle is to suffer; to seek out Rules Violators during the coldest Spring in over 30 years is sheer bravery and dedication. What sort of Bike Inspector would I be if I couldn't follow that most basic and fundamental of Rules, Rules #5?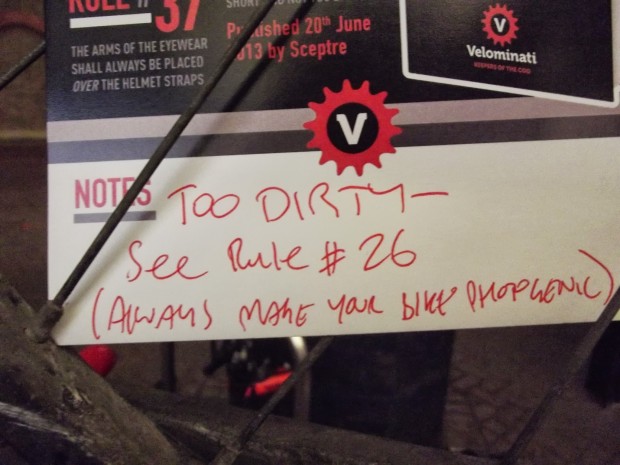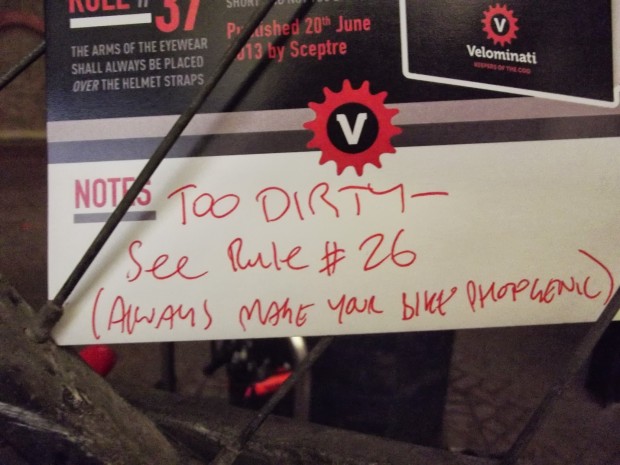 Do Not Fear the Common Man
I had minor reservations about Dr. Spackman's wellbeing should our benevolent intentions during assessment be misconstrued. Fortunately, I was being over-cautious. From the very first Cyclist we flagged down, to the final pair of socks we measured, London's Cyclists were as accommodating and as friendly as we could have hoped. Rule #43 was adhered to at all times.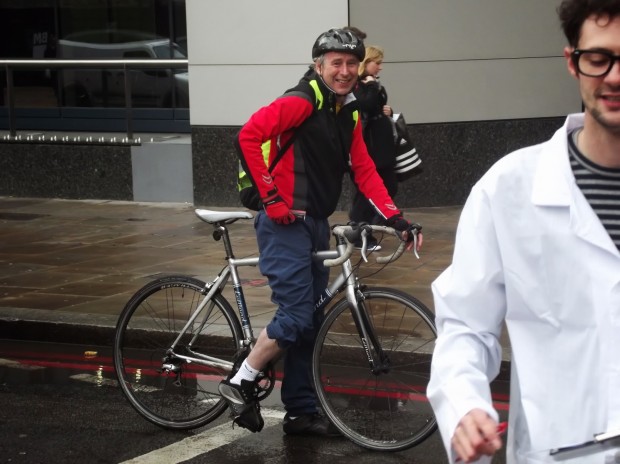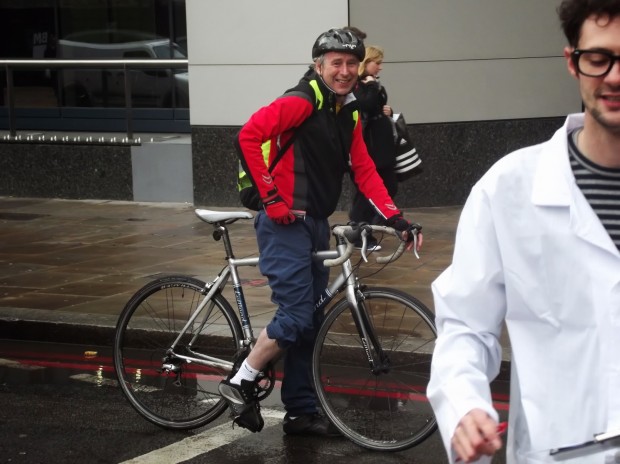 Do Not Succumb to Wrath, or to Despair
There were moments of pain. Of hopelessness. Of despondency tinged with impotent fury.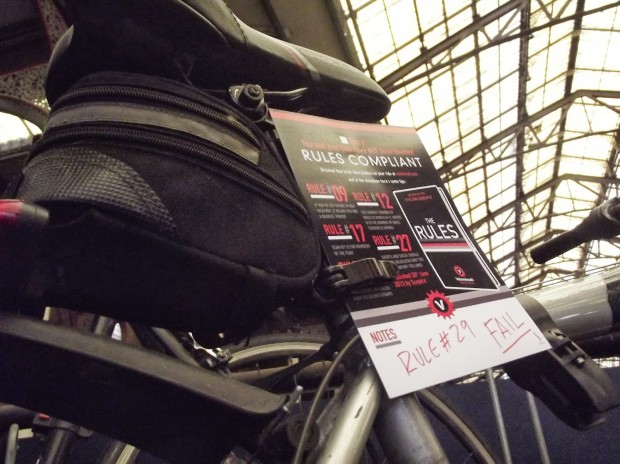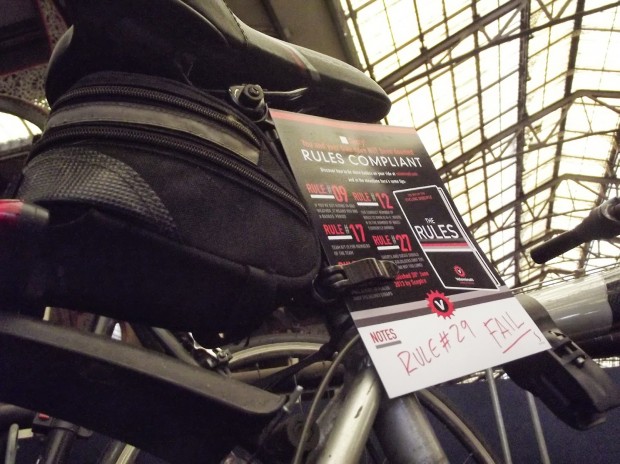 So many EPMSs!
But Dr Spackman and I pressed on, strengthened by sheer conviction in our mission.
[dmalbum path="/velominati.com/content/Photo Galleries/[email protected]/Rule Inspection/"/]