Riding Ugly: Fernando Escartin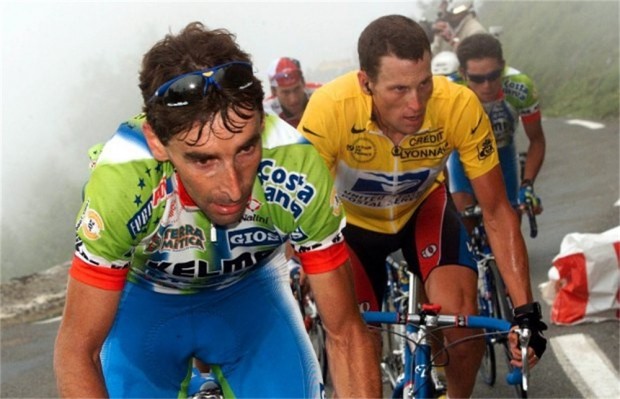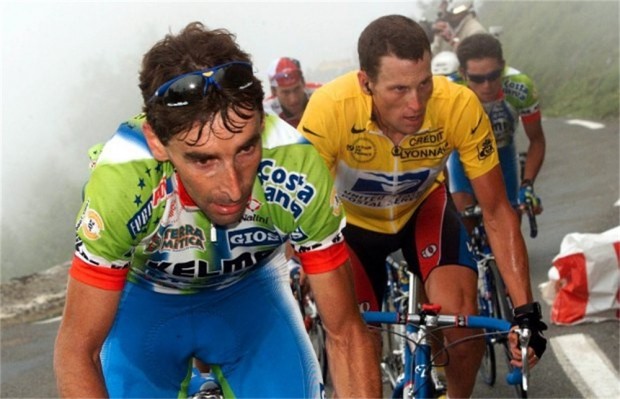 Sometimes, getting the job done means doing it by any means necessary. Football coaches, who have just seen their team scrape out a win by a dour defensive effort and a lucky goal, refer to it as "winning ugly". But any true Velominatus would rather lose photogenically than win ugly. In fact, our credo could well be "it's not whether you win or lose, but how Fantastic you look doing it".
Never one to adhere to this philosophy was the Spanish Crab, Fernando Escartin. If ever there was a more awkward, uncomfortable looking rider, then I'm at a loss to name them. He never stood a chance really, riding on teams with less-than-classy kit for a start never helped. Mapei wasn't too bad when he was there, but he'll always be best recognised in the lime green of the Kelme dope squad. His Gios was the only saving grace, the beautiful blue frames always looking good no matter who is aboard.
But it wasn't Fernando's propensity to sweat profusely, his straggly black hair, and sunburnt Roman nose that earned him the reputation of being hit with the ugly stick; it was the way he rode his bike. Knees sticking out to the side, head permanently tilted to the right like someone had glued his ear to his shoulder, back arched into a hump that would've made Quasimodo jealous, constantly lurching in and out of the saddle, rocking from side to side like a demented bored orangutan that had been locked in a cage and poked with a stick for its entire life. Somehow, it got him up mountains fairly quickly.
This day he went up a couple of mountains very quickly indeed, in le Farce of 99. From 50km out, no less, it was hard viewing as he held off a supercharged pack of pock-marked pin-cushions including some forgotten YJA (Yellow Jerseyed Asshole) with a note from his mum. *Coincidentally, the stage finish town of Piau Engaly is French for Pure Ugly, fitting for Fernando's only win in le Grande Farce.
[dmalbum path="/velominati.com/content/Photo Galleries/[email protected]/escartin/"/]