La Vie Velominatus: Ritual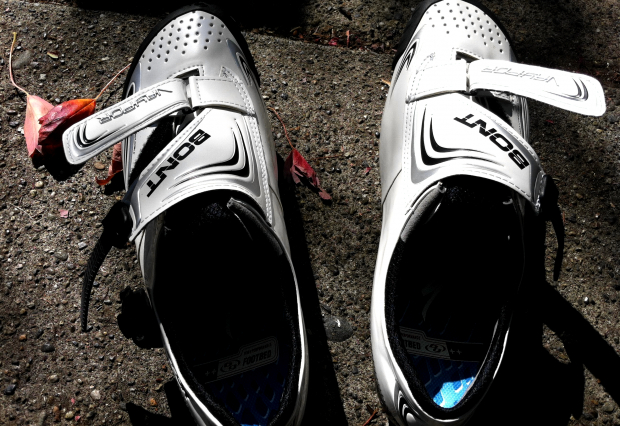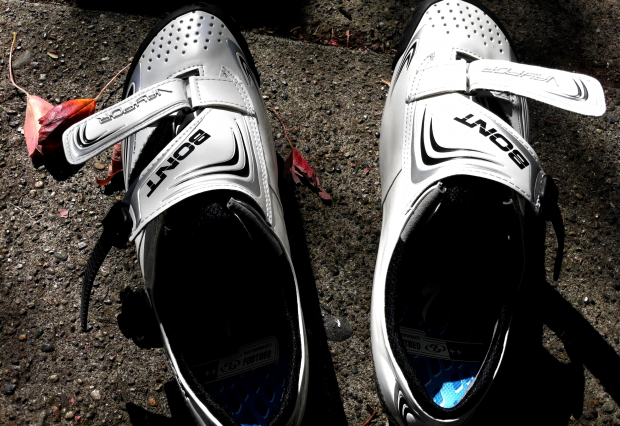 Along the lines of what Bruce Dickinson famously decreed while espousing the medical benefits of cowbell in the remedy of rare types of influenza, I put my shoes on one at a time – just like you. But after I've got my shoes on, I ooze fluidly harmonic articulation.
As Cyclists, we wield the mighty power of The V, yet lay victim to the nagging whispers of Doubt, from which the Anti-V draws its strength. We train our bodies, keep our machines in perfect order, and maintain a variety of kit for every type of weather, only to waver as this poison bleeds into our minds. We counter by seeking to control the uncontrollable through a strict adherence to ritual prior to and following each of our rides.
The ritual surrounding the ride is unique to each of us, and evolves over time, and perpetuates those actions which yielded better-then-usual rides. For instance, despite being right-handed, I slip into my shoes left first, and moving through a systematic process of buckling them up prior to each bike. I sit down on the front steps, pause for a moment to draw in a breath, slip out of my Adilettes, and slip into my shoes.
I start by arranging the tongue of first the left shoe, then the right. Then I secure the front velcro strap on the left before moving to do the same on the right. Once I'm satisfied that both straps are of precisely equal tension, I will move to tighten the left buckle, then the right until similarly satisfied of tension equality. Changing this process in any way, I'm convinced, would yield utter chaos.
Ritual goes far beyond how we put our shoes on; it reaches into the maintenance of our machines as well as their preparation for a ride as well as preparation of bidons and our kit. Bits of my ritual change based on whether I am riding from home or some other location, whether the ride is a big one or just a daily jaunt, or whether it is a formal event for which I have prepared carefully. Other things, however, remain fixed.
I always inflate the rear tire first, never the front. I'll pull on the front and rear brakes to make sure the cables didn't fall out overnight, and run through all the gears – listening for silence – even though I'll have tuned it after arriving home last time if any tuning was required. When I pull on my kit, bibs go on first, socks second, under-vest third. Only at this point do I consider other elements such as whether I'm wearing arm and/or knee warmers, or which jersey to put on. Lastly, I'll carefully inspect my toolkit prior to tucking it into my middle rear pocket.
I suppose that at the center of this lies a simple belief: in a world wherein much lies out of my control, I represent but a simple cell of a larger organism. I cannot say what influence these actions have, but if the past is any indication of the future, these actions have helped keep me happily pedaling my bike. To stop would be to tempt Fate itself.
Therefor, I wrap myself in ritual to control the uncontrollable. Vive la Vie Velominatus.