Di Luca: Really? Come On.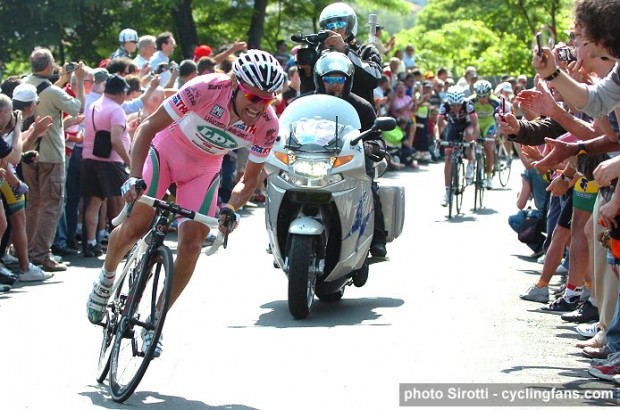 Danilo Di Luca is the next in a long line of my favorite riders who have tested positive for banned substances.  While some are more surprising than others, I have to say that at this point, I am a little surprised that the riders are still trying to get away with using drugs they know can be tested for.
Di Luca had already narrowly escaped the hangman's noose for having irregular hormone levels in the 2007 Giro, but apparently he was still bold enough to use CERA despite several other riders already having tested positive.
At this point, with heads rolling for CERA left and right, one really has to wonder how you could be dumb – or desparate – enough to take it.  It's unfortunate that the rider who made the Giro one of the most exciting races ever has tested positive, but on the other hand I suppose that makes it less surprising.
So, there goes another Grand Tour Podium.  Add to that the whirlwind of supsicion around Dennis Menchov regarding the use of the Humanplasma and we may see Pelezoti as Giro champ with Sastre and Basso rounding out the podium.