Il Progetto, Phase 1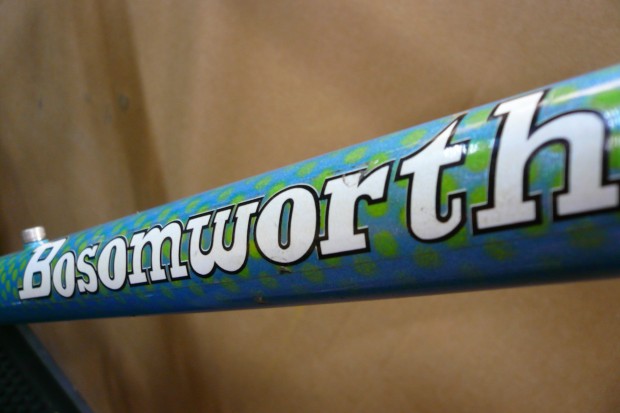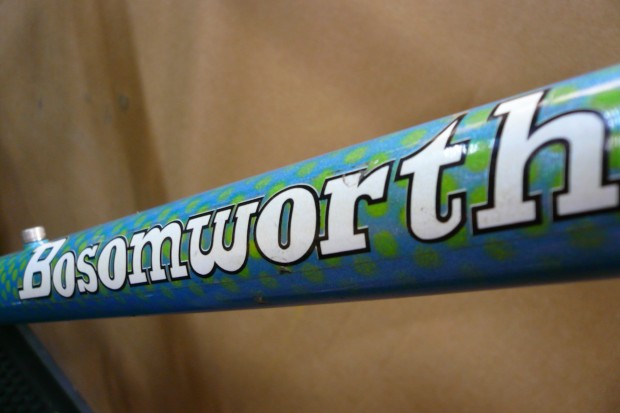 Like a kid at Christmas, that's how I felt today.  There was the opening of some cool presents, one old, some new, all awesome. The Bosomworth finally turned up, and the Chorus gruppo was awaiting it eagerly, like baubles waiting to be added to the old tree every year.  I spent the afternoon stripping, cleaning, lubing and polishing.  The bike that is.  Here's a bit of a rundown on the progress so far.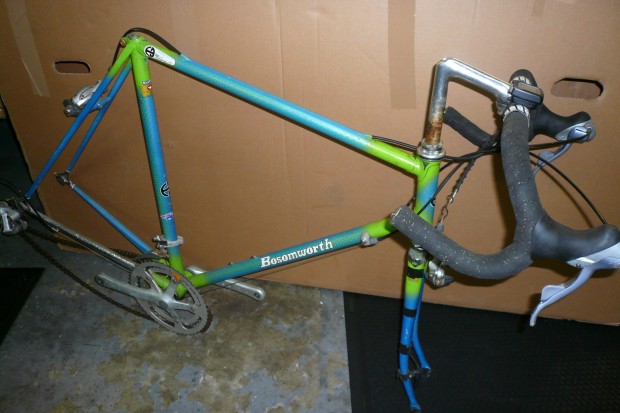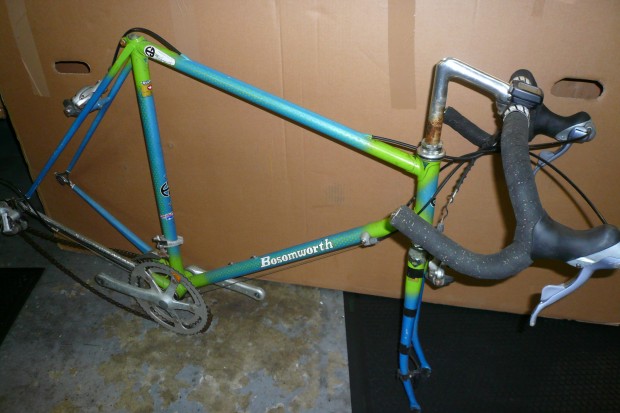 She looked a bit sad out of the box, but showed plenty of potential.  The paint job is a bit cooler than it looked from the original photo on the interwebs.  Without even assembling it as was, I started ripping bits off in a frenzy.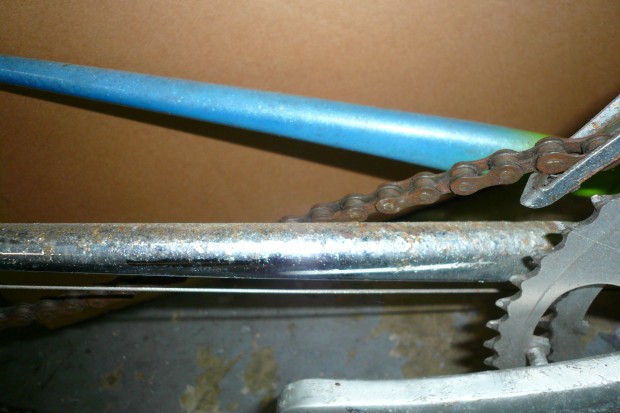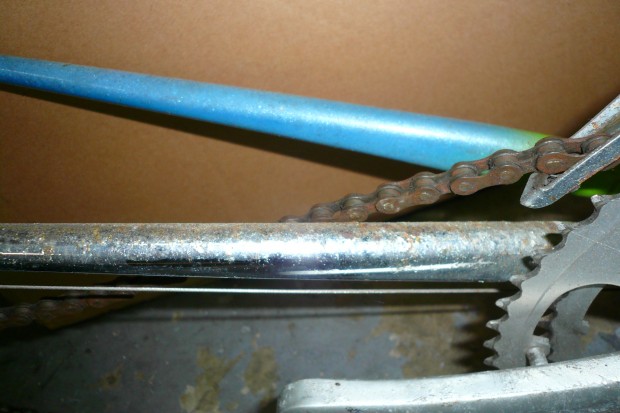 The chrome on the drive side chainstay was a bit worse for wear, but Marjolein came up with a clever solution;  use the old chrome bar tape sitting in the drawer to cover it up.  I glued on a strip, bound it with 3M, and will unwrap it in a few days.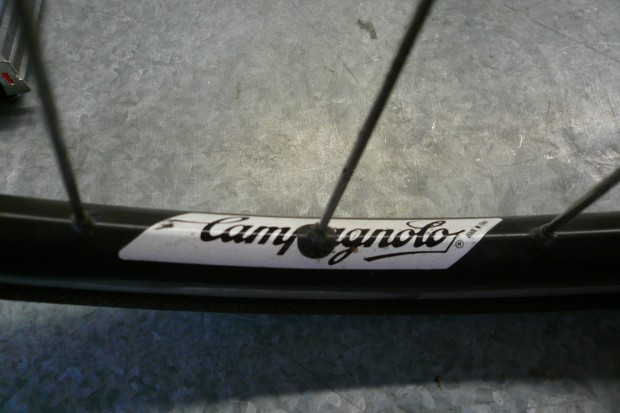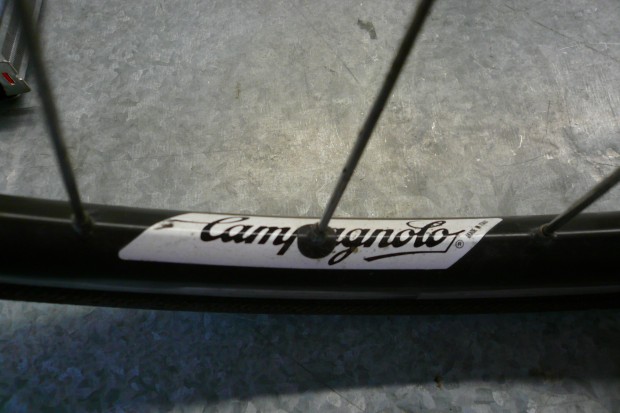 The rear rim is a Campy Omega, laced to a 105 hub.  The front is a Mavic 190FB.  They will both be replaced by a set of Chorus hubs which I scored for $60, laced to Open Pros which are damaged.  I'll probably replace them with new OPs, or possibly Stans tubeless rims with the decals removed for stealth (and to keep the weight down.)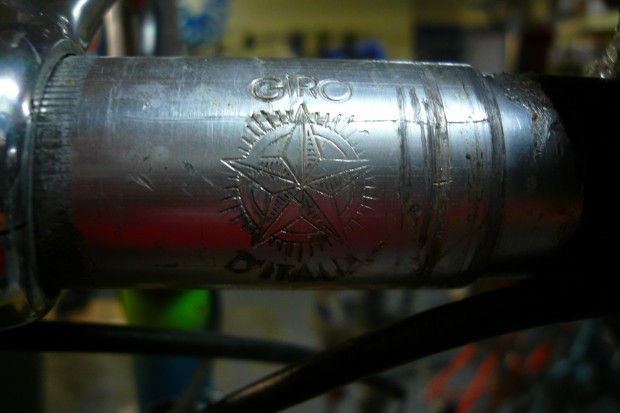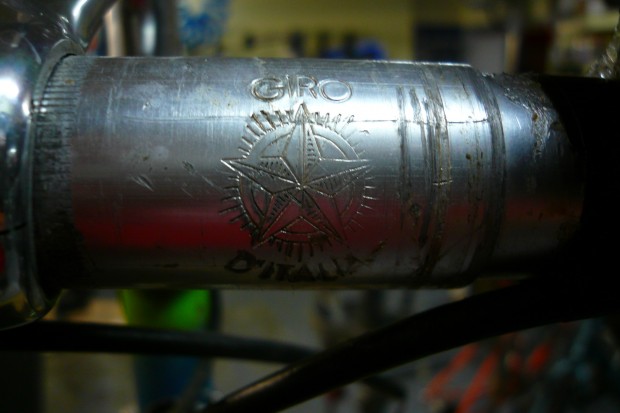 The bars are Cinelli Giros, but unfortunately too narrow and scratched up to use.  Rachel spotted a set of wider, classic bend alloys in the box of bits under the bench, and they got the nod.  A cool looking but heavy 3T stem was replaced with the ITM I bought last week.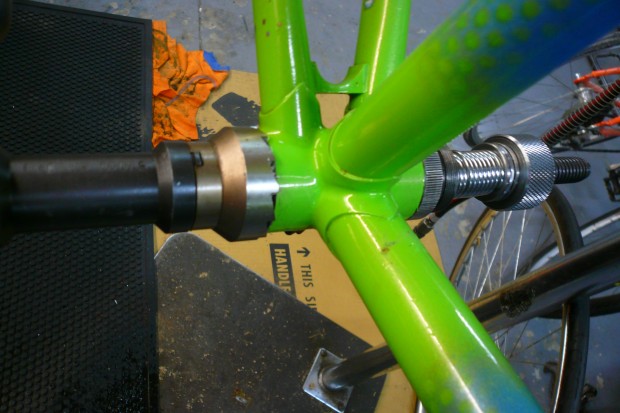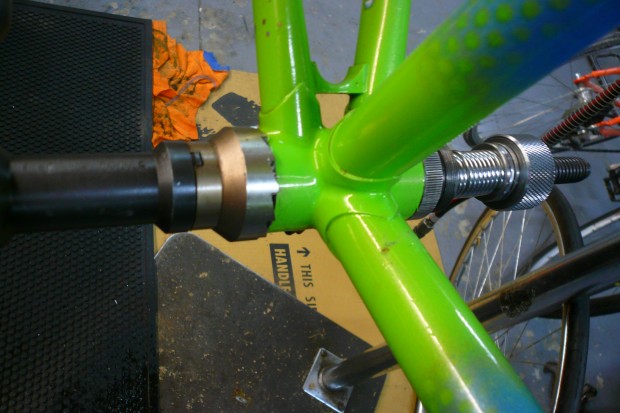 I gave the bottom bracket a quick facing before installing the external bearing cups.  Well, I got Nath to do it as my heavy-handed mechanical skills lack, well, skill.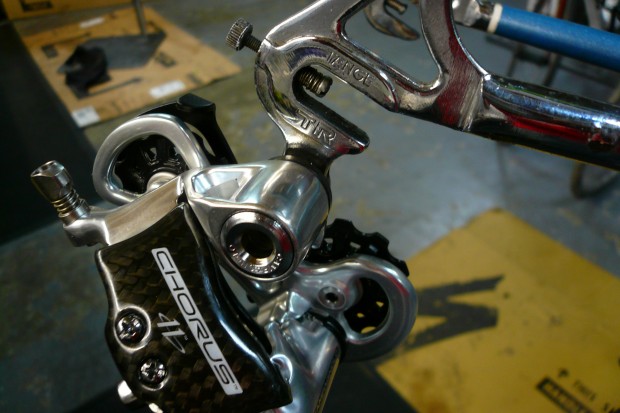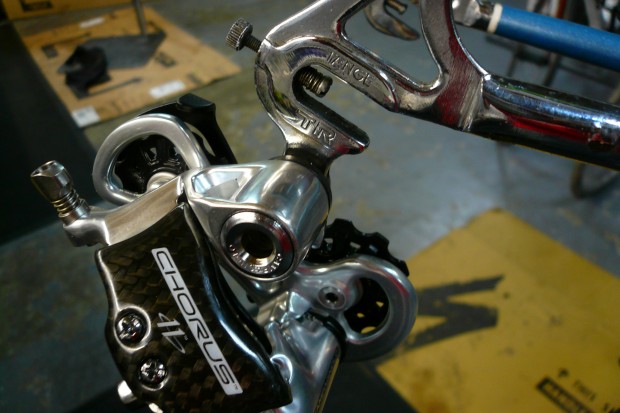 Sweet Tange TR dropouts hold the carbon goodness.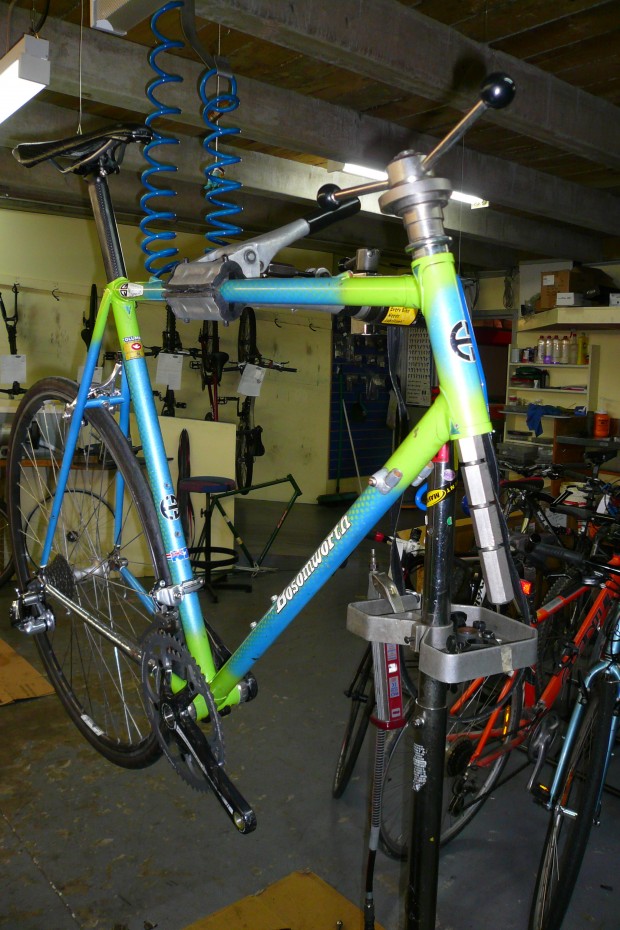 Next up I removed the Shimano 600 headset and replaced it with an old Campy unit that Rachel had spotted on her flatmate's discarded frame.  (That's it in the background, an old Reynolds 531 tubed Hill – from memory – with a fused in Campy seatpost.) Score!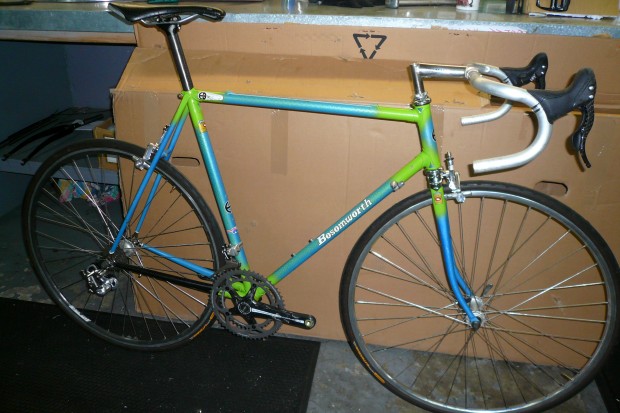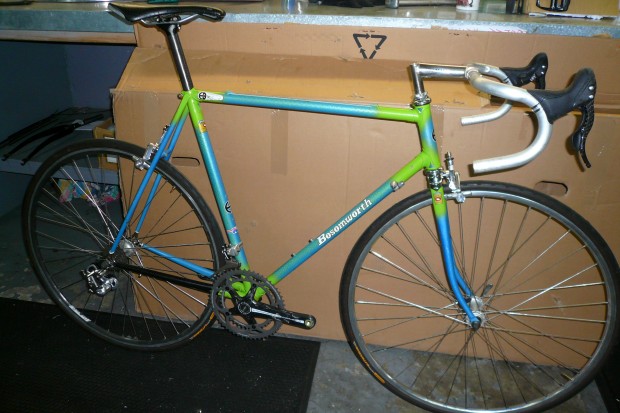 And so ends Phase 1.  Wheels are the next step, then cabling and taping.  The saddle and post from my Tricross you see here will be replaced too.  In the guise above, it weighed 8.2kg (18lb).  With a light wheelset, I'm hoping it stays around that or just under.  Stay tuned.