Keepers Tour Update: Contact Point Supplier: fi'zi:k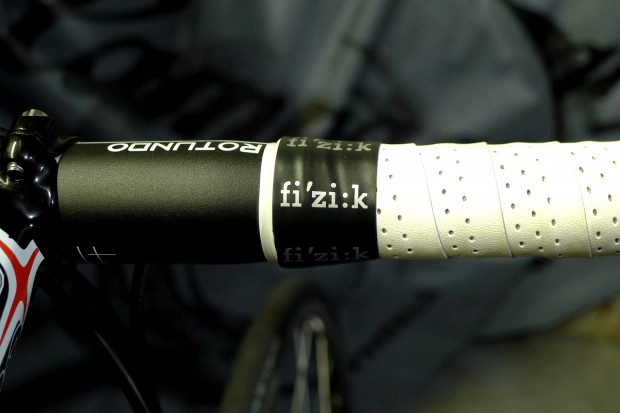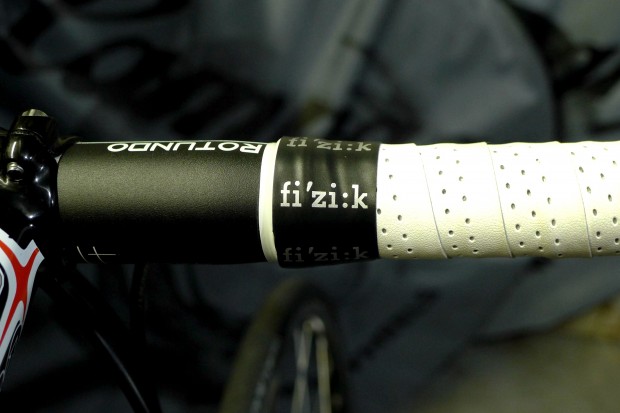 It's crazy to me how fast two months from peaking goes by. At Christmas time I remember thinking how distant the Keepers Tour 2012 felt and that I'd have plenty of time to train. Now that time is measured in weeks instead of months and my feelings tend more toward doubt about my form. Cycling in Northeastern Minnesota in January, February, and March entails a mix of trainer time and wondering how well skate skiing will translate to riding a bike fast and far. I hope those frites are fried in clenbuterol.
Of course there are myriad other ways the other Keepers and I have been preparing for the Keepers Tour. Aside from the mundane tasks of making plane reservations and figuring out train schedules from Amsterdam to Lille, there are the fun tasks of acquiring new gear for our #1 Steeds which we've chronicled on these pages. We've had numerous shouting matches that have ended with at least one of us storming out of the boardroom over t-shirt designs, Gianni's VMH has been frantically sewing musettes (they live on Maui so how frantic could it be?), Brett has been scouring travelogues of Amsterdam's red light district in between training and racing with Rigid in the Austral summer, and I shudder every time I think of what Frank's to-do list is like. I've seen it – it's three pages long. All this, when executed perfectly, is surely going to amount to the most rad week of drunken debauchery Flanders has ever known and that's really saying something. There's no way they'll let us back there which is why we've also begun planning the next Keepers Tour in Italy for the Giro.
With these preparations we are excited to announce fi'zi:k as the official contact point supplier of the Keepers Tour. We've extolled the quality, style, and passion fizik has for cycling since we started this site. In fact, I'd say most of us in the community ride, at a minimum, their bar tape. As it happens, the good folks at fizik aren't offended enough by what we do and are followers of the site; a partnership was the next obvious step for two groups of people so unyieldingly devoted to Cycling.
What this partnership represents to us is affirmation of our community from the broader cycling world – a community that has grown with us and continues to contribute to our identity and which challenge us to be better. fizik values what we do and have agreed to support us in doing more of it, in style, with rad gear. This partnership doesn't mean tiles or ads cluttering up the clean look of the site any more than fizik clutters up the clean lines of their saddles and shoes with unnecessary accouterments. It does mean that you'll see more Keepers riding with more fizik gear and consequently a few articles related to fizik products, some tweets, friendfacing, and a few embedded links (per usual). Keepers Tour attendees will also find a few fizik goodies tucked inside their Velominati Mussette. And, if you haven't already noticed, pay attention the next time you type "f-i-z-i-k" into a post, our boy-genius programmer did something nifty there as well. We'll also emphasize that it is our strict policy that no Reverence article will ever be written by request of a vendor and, while we may elect to continue to Revere the fizik line of products, designation of a product as Reverence-worthy is solely at the discretion of the author.
For our part, we approached fizik because we believe in their products. Reverence for the best gear available is the domain of the Velominatus and we know that while you may disagree with our specific choices, you feel the same way in principle. That's why you're here. fizik is one of us; have a look at their site, check out the feedzone newsletter, even subscribe to them on twitface if you're so inclined. They do a lot of insightful and behind the scenes posting about some of our favorite teams and riders – stuff you won't get from the usual suspects.
What it boils down to is that fizik is Rule compliant. That's something we can all get behind.