Asheville, North Carolina Mini-Cogal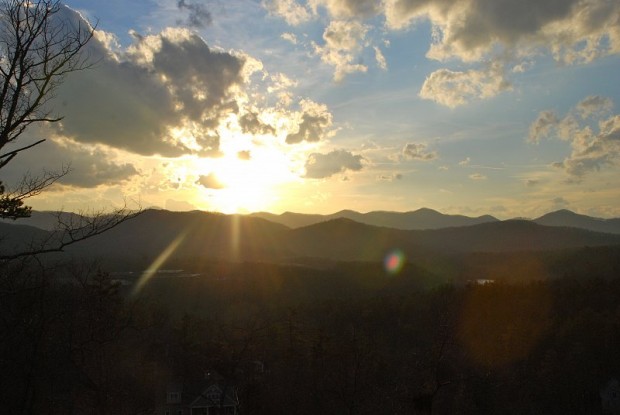 Asheville, North Carolina holds the distinction of being the only town in the world wherein I came across an elderly gentleman who asked me where the "shindig" was. The shindig, I came to learn, was in reference to an impromptu bluegrass festival the town was having, and a while later we came upon the same gentleman busy ripping it up on the spoons. A pity he was occupied as such, since judging by his appearance, he may well have witnessed the Civil War and I have some nagging questions on the subject I would have liked to ask him.
They say the South will Rise again, and it may well start with the Asheville, North Carolina Cogal. @Anjin-san is hosting an impromptu one since @gaswepass will be traveling to Asheville the later part of March and the two thought they'd link up for a ride. For any Velominati within travelling distance of the Southeast, I can vouch first-hand that this is some seriously beautiful country, perfect for riding – if you don't believe me, ask whoever organized the routes for the Tour de Trump and Tour DuPont back in the 90's. Not to mention the weather will be heating up, and the Blue Ridge Mountains will be showing signs of Spring.
99 km, 1033 m climbing
Date: March 30, 2012
Start: REI- Asheville at precisely V past 10
Categorization: Casually Deliberate, Rule VV
This ride is going to be hilly, but we are avoiding the big mountains in favor of rolling terrain that is more conducive to building camaraderie among our fellow Velominati. There are numerous bail out points on this route, but if you aren't familiar with the area your chances of getting lost or finding yourself on a killer climb are high.
Route and location details on the Cogal Event Page.