Velominati Super Prestige: 2011 Men's Elite Worlds Road Race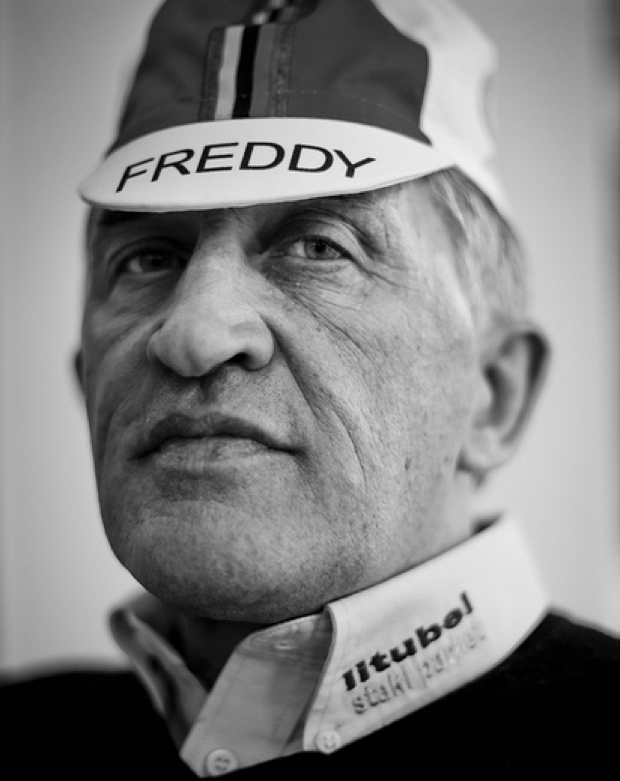 A clatter of the metal grate rolling up signals another opening of the Velominati Bookmaker's Office. The gaggle of skinny (and not so skinny, you know who you are) jabbering cycling addicts rush the door, each with their dream of a bumper sticker dancing in their heads. Before the office opened the bookies have consulted the oracle; a garbled audio of Sean Kelly's predictions where he maybe tipped the little known Gullaume Van Keirsbulck, or did he say Phillip Gilbert. Bettini likes Cavendish's chances while Cavendish likes Thor's chances and Thor likes Keirsbulck's chances or did he say Roelandts?
Since Geelong everyone has been saying this was a sprinters course, so a sprinter won't win. It is only 266km with no serious grades and a total of 1785m of climbing. I could finish this course, if I could ride 266km and there was no time cut. For the professional road championship it does not sound long or grueling enough but the weather could be cold, windy and wet, if so the Spanish will suffer and the Italians will have to race with neck gaiters.
Looking back this year Cancellara should have won the 2010 world title so his less-than-spectacular season could be blamed on the curse of the rainbow jersey. Gilbert cannot have another season as good as this one so he better not win on Sunday or the jersey will be blamed in 2012. I started to feel bad for Thor when the yellow jersey came off his back and went to Voeckler during the Tour de France until I remembered he had the rainbow jersey underneath it! Who needs that trashy yellow one when you are already have the rainbow? I stopped feeling bad for Thor.
It's late in the season, many have packed it in for the year, others have ridden the Vuelta to gain form. Are they good or cooked? Will the British team work together to bring Cav to the line or go down in flames like the Italians used to? The thought of Cavendish wearing the rainbow hoops for the next year has caused some anxiety in the office. His propensity for white tube socks with black shoes would diminish the aura the rainbow jersey brings to any worthy rider. The Aussi team looks unbeatable and yet…The bottom line on bookmaking is this will be another impossible race to pick the winner, unless you choose Gilbert.
Here is a link to the start list. As always, if you are inclined to enter, simply post your predictions for the top five placings in the form below. Make your picks by 5am Pacific Sunday morning, regular VSP Rules apply.