Announcing New V-Features: Community Page and VVallpapers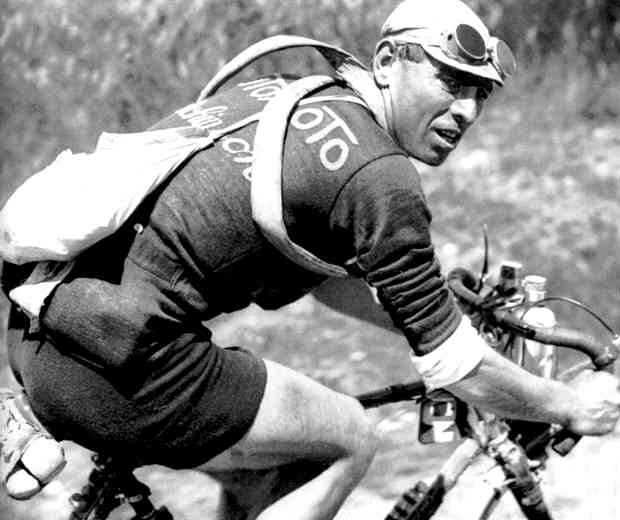 Whenever The Keepers disappear a bit and our postings become sporadic and pointed, you can bet we're either out riding our bikes or we've been busy working away at new features for the site. We have a number of features in various states of completion, and we'll be rolling them out over the course of the next few weeks and months as they reach maturity and we become convinced they're working reasonably well.
The beautiful thing about a word like "reasonable" is that it contains within it the perfect amont of vagueness while giving the impression of specificity. After all, there's no universally agreed-upon reasonable degree of reasonable, meaning that what seems reasonable to me might be completely unreasonable to others. Take, for example, the number of times the word "reasonable" appears in this paragraph. Completely unreasonable.
Back to the point, when I say our new features are working reasonably well, I mean to say that three requirements have been satisfied. First, the vision for the feature is well understood. (The vision does not need to be realized in the release, but it does need to allow for it to become realized at some later stage.) Second, the initial feature set is working sufficiently well that I got tired of testing before I found any major problems. Third, it looks good.
At this time, we're releasing two new features, both of which represent an initial iteration which we plan to expand on as the features grow and the community adopts them (or not). As we gather feedback on what new features would be helpful, we'll incorporate it into the subsequent releases (or not).
The VVallpapers
Velominati is founded on the idea of sharing with each other the little things about Cycling that make this sport so amazing. On that premise, providing desktop Wallpapers or, indeed VVallpapers, has been part of the envisioned feature set from the beginning; to select photos from our collective archives within the community that represent Cycling in some way, and provide a specific place to share them with each other. But, like so many other ideas we have kicking around, there simply aren't enough hours in a day to make everything come to reality.
However, a discussion last week spurred us into action, and we present you with The VVallpapers. We haven't really found a good home for them yet, but for the time being at least, they can be found through the footer and via The Keepers. The same principle applies as elsewhere; post your suggestions for additional photos for inclusion, and we'll update the main list with the best ones. Several initial wallpapers have been added already as a start.
The Community
As we know, there is great sense of community on Velominati, and increasingly we're seeing the desire to know a little bit more about our fellow members. To that end, we've put together a Community page which provides a mechanism to share some background information and posting activity. Obviously, we wanted to provide this as an option to people who wish to share information, but still make sure that people who want to stay anonymous can do so. To that end, people who have an account at Velominati may log in and update their profile, sharing whatever information they are comfortable sharing, including a bio, their location, and various social networking coordinates. For those who don't have a Velominati account or who don't fill out their profile, only a very basic amount of information is shown along with their posting activity. The fundamental idea is to allow people to choose what they'd like to share; only the handle, photo, and website are shown by default.
To access anyone's profile, simply click their name in the posting threads. The only downside to that is that in order for you to access a member's profile, they need to have posted at least once; there are loads of members who have never posted any comments. Unfortunately, this release doesn't provide a mechanism for viewing their profiles.
To that point, however, is the notion that The Community in particular is viewed by us as an initial iteration; we have a mountain of ideas that we think will help foster a sense of community here, and we're sure you do as well. With that in mind, have a look, fill out your profile (or don't), and start using learning about the community. If you have ideas or suggestions, we'd love to hear about them.
Thanks as always to everyone who comes here and makes this all worth while.