Guest Article: Six Monther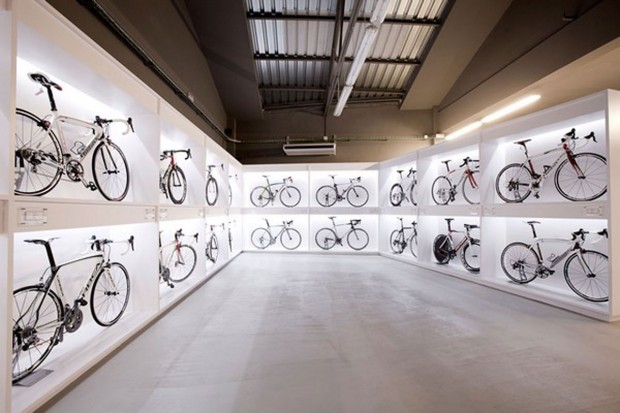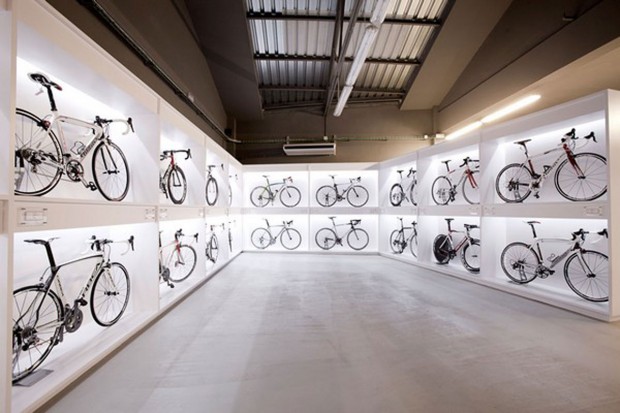 Rule #12 is a beautiful thing. If all but a handful of Rules had to go, Rule #12 would remain. This Rule smolders in all cyclist's hearts; the need for a better bike has to be there. It just has to. Rule #12 cannot be extinguished while working in the most dangerous or depressing bike-free environments. @dark42echo sent us this from the Falkland Islands. A place as bleak as the the Falklands in the South Atlantic in winter makes one dwell on Rule #12  all the more frequently.
Yours in Cycling, Gianni
Military Deployments are funny things. Things that seem totally alien are normal, ideas that seem brilliant change the instant your feet touch the reality of normal life back home.  As with most tales it is best if I begin at the beginning, not the real beginning, but the beginning of my having enough cash to buy proper bikes. I don't know if you have spent any great length of time away from your bike(s), if you have you might understand, if not I'm sure you can empathise with my position.
While many of the people I work with have pictures of their loved ones covering their walls I have more pictures of my bikes than of my long suffering bike/conflict widow. She, as a velomagnostic (domestic partner to a velominatus who believes in, but is unsure about, bikes and their place in her/his life) understands Rule #11 better than most.
In the many bike shops I have perused around our fair land and abroad I have often heard domestic partners of aspiring velominati emit encouraging sounding comments that have a second unuttered part to complete them. Such as: "It's your money, you should spend it how you want…." And the unspoken finish to that sentence is of course "….and you should want to spend it on me/huge weddings/houses/kids/etc!"
"Of course I'll come and watch you race, in the rain, around a muddy field, for 24hrs….."  He should have listened to the second part of that one too which was, "But you will owe me huge weddings/houses/kids/etc!" Luckily with the above mentioned "I believe but I'm not sure how much or what" partner egging me on, combined with the bonuses from completing three operational tours of Afghanistan, I have managed to collect a quiver of bikes for nearly every eventuality.
I have the number one road bike, a Project One Madone 6 series in a blue flame paint job, described by my best friend as horribly gay, with an Ultegra Di2 group and Dura-ace brakes and C50 tubs. Number two road bike was recently sold and replaced with a Specialized Crux pro carbon cx bike, SRAM Red, Ritchey and Specialized finishing kit and my old wet wheels (Dura ace hubs on Mavic Open Pro's). You may not care about the other two (mountain bikes) but I'll cover them quickly. Trek Super fly 29er hard tail and a Yeti 575.
Each of these bikes is more than a collection of parts, as they have all been built from frame up or heavily modified. The parts lists themselves taking shape over the six months away, scrawled in a bluey to my bike buddies, asking opinion, a battered copy of cycling weekly as my only parts guide. Gradually as the tour draws to a close, I reach my final decision. As I board the plane home I know what I'm going to buy. This knowledge stays with me, armed with six months of magazine research I head into my local bike shop and buy the shiniest prettiest things in the shop that I can afford. After my first tour I wanted, no needed, to buy an orange Five. Right up until I saw my first Yeti. Ten minutes later I owned it. And the forks, and oh look, gold bars, they will match this Chris King headset which is obviously the only one in the shop that will fit. After my second tour I came home armed with the knowledge that I would soon be the proud new owner of a Santa Cruz Downhill bike, knowledge I took with me into the bike shop and knowledge I left behind as I couldn't fit it into the boot what with the Five series Madone and Specialized Epic FSR stuffed in there first. Lesson learned, the third tour taught me a new one. Don't plan, just go in with an idea and see what happens. As you may have guessed I came out with a Bowery single speed, a BMX (well two), a new Yeti and no idea what happened.
Two years later, older, no wiser and several bike changes later, we arrive at London 2012. The Olympics. Wiggins Mania is erupting across the country. Frankly the bike stable is getting out of hand bursting the seams of an already packed garage. The number one bike was in tip top shape, so I couldn't sell her. The single speed was great fun but some one made me an offer I couldn't refuse. Then some little scumbag nicked the BMX (oh no I cried as I ran to tell my insurance company) and I was down to five bikes. A poor choice for me ended up being a great deal for my slightly taller brother, and a steel hard tail left at my parent's house too long became my dads. A flurry of crashes lead to me falling out with my Anthem, so off that went to the great big bay in the sky. And then there were three. But the bike fund was looking very healthy, no time to spend it though because we were off to Stratford.
What a summer! More than just the sport, the Olympics changed London. People were sort of friendly. Well sort of. Some one actually started a conversation on the tube. More than once. Ten days after Wiggo stepped up to the top step of Le Tour's podium in Paris I was standing on the Mal, watching as the British lads rolled away to start their, ultimately unsuccessful, attempt at the road race gold. I know they didn't hold anything back as I saw the state of them when they finished. Then came the TT on Saturday. What a day. After the horrible rain for the women's race, and the disappointment of no gold medals, Wiggo crosses the line having quite literally knocked the competition on their arses.
"Right I want a Pinerello", I hear myself say, back home in the bike shop a few weeks later. Bike fund and summer savings burning a hole in my pocket, I know it's what I want.
"Just like Wiggo's!" The bike shops manager looks at me with the expression he reserves especially for when he's thinking about what he has in stock that he can sell me instead of whatever it is I've just asked for. He mutters something under his breath as he taps away on the computer then looks at me shakes his head and looks back to the screen. He goes into the back with the phone and I heard snippets of conversation with persons unknown. He comes back to the counter. He is smiling. I don't like it when he is smiling, it usually means I'm about to buy something that isn't what I came for. Actually it always means that.
"You know you wanted that flamey Madone frame upstairs, well I can do you a girt lush stonking deal on that and a group-san if you want!"
Before I know it the mechanic and I are in the workshop fitting the bearings into the press fit bottom bracket. Well he's doing the fitting I'm just dancing round him, asking "do you have to use such a big hammer?"
The cx bike was a result of watching the cx worlds, after a ride with my brother and his chums where one of them had used my number two bike. He decided it was better than his current number one bike and quiet negotiations lead to a mutually agreeable figure and me running to the shop to buy an entry level cx bike. Obviously that didn't happen as I came back with a top of the range ex-demo carbon cx at very nearly half price.
That brings us up to the here and now. I think I may have almost got the perfect four bike stable, there is room for one more bike. I think I know what I want, but I've got five months and one trip to the bike shop before I find out for sure.