Guest Article: Why Does Bradley Wear His Polo Shirt Like That?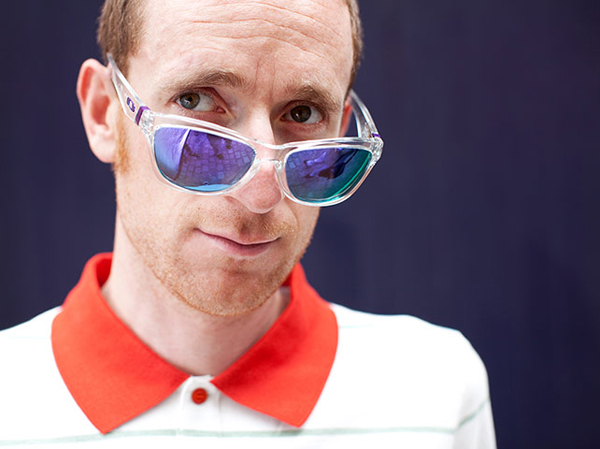 Bradley Wiggins; have we seen too much of him now? The answer to that would be yes, unless you are British. Thank god the British road race strategy blew up in their faces. Had Cav won the Olympic road race we really would all be in a spot of British bother. @blackpooltower has a theory here and it explains some twiggy things about Wiggo.
VLVV, Gianni
It has been widely noted, both here and elsewhere, that Bradley Wiggins is not just the first Brit to win the Tour, but the first mod too.*
For the unfamiliar, mods are followers of a style code that has been described as "narcissistic and fastidious"** (sound familiar?) and is every bit as demanding and passionately adhered to as The Rules, so a little compare-and-contrast seems in order. But first, some history:
Mod style began in London in the late 1950s when working class boys with office jobs started to spend their new-found cash on Italian tailoring and good haircuts (and amphetamines, but let's not dwell on that).
A slim silhouette, sharp lines and fine detailing were crucial (as were getting f***ed up and fighting with horrible untidy rockers, but again let's not dwell on that).
So, to compare, here are a few mod style rules and their Velominati equivalents. They may lead you to conclude that the Velominatus is the mod of the cycling world. For more detail on these, check out Mods! by Richard Barnes.
1) Carry nothing in the pockets of your (slim, narrow lapeled, single-breasted) suit, lest you spoil the line. And don't put your hands in your pockets, for exactly the same reason.
Compare: Rule #30 No frame mounted pumps.
2) Casual sports shirts are worn buttoned to the neck.
Compare: Rule #82 Close the gap.
3) Ties are slim and dark. No reason why, they just are.
Compare: Rule #37 The arms of the eyewear shall always be placed over the helmet straps.
And, if any doubt remains, take a look at this sample post from  www.themodgeneration.com/forum with its clear Rule #27 parallel:
Trousers not too short and not too long!
The break should never be below the top of the shoe. Nothing worse than trousers that crumple over your shoes.
And for Steve's sake NO buttonholes on the lapels.
*Merckx's neatly layered hairdo notwithstanding
** A Concise History of the British Mod Movement by Melissa M. Casburn