Q1 2012 V-Kit Order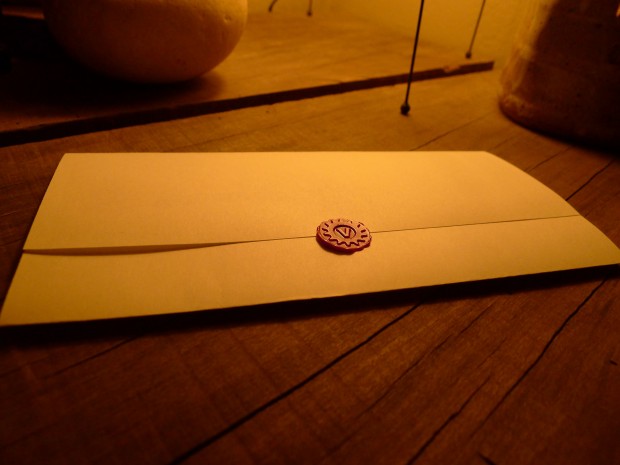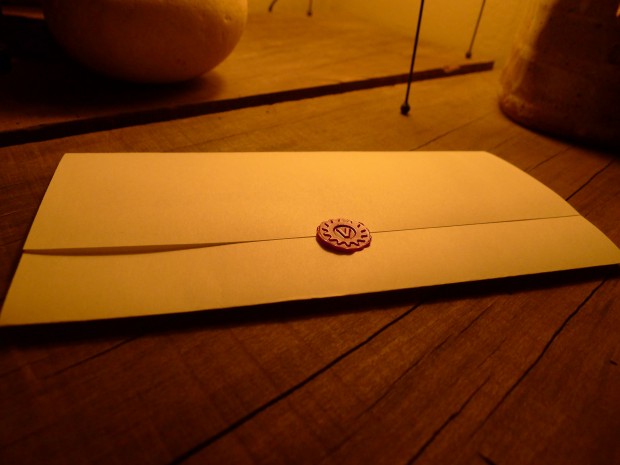 It hasn't always been this way, where we thoughtlessly disembogue 140 characters or less in messages sent into a medium where our crimes against language, spelling and grammar will live for ever.
There was a time when we wrote letters. These letters were carefully composed and penned onto thick, quality parchment paper and sealed in wax. These letters were then dispatched to the farthest reaches of the world where they would be carefully read and digested before a response was given. Technology and innovation are often taken as synonyms for progress, but with that progress usually comes the death of ritual and tradition.
As we close the books on the Q4 2011 V-Kit order, we open the books for the Q1 2012 order. Our insistence on the highest quality products made to our exacting standards translates into a long wait while the kit is manufactured. This presents a challenge when loving family and friends want to give the kit as a gift to a velominatus, because the timing of our delivery timetables rarely coincides with the intended occasion. To work around this problem in the past, we have arranged for a letter which is carefully crafted and personalized before being printed on thick parchment paper and sealed with a hand-dripped wax V-Seal for wrapping and giving on the day.
With the holiday season coinciding with our next kit order, we introduce the V-Gift Letter for wrapping and laying under the tree, announcing to the recipient the impending Glory of Merckx which will befall them upon the arrival of their kit several weeks later. We also offer a version of the letter for the Keepers Tour in the event that any loving family or friend intends to make a gift of the ultimate cycling trip to their Velminatus/a. The letter is free, with the cost going towards postage only.
With that, we officially open the 2012 Q1 V-Kit order. The only thing that remains is the choice: Zwarte, Witte, or Winter. However you choose, choose wisely and choose carefully as orders are custom made. Place your order by midnight on January 6 for the next V-Kit shipment, scheduled to arrive in late February.
[dmalbum path="/velominati.com/content/Photo Galleries/[email protected]/V-Gift Letter/"/]
A point of clarification: all packages from the Q4 2011 V-Kit order have been dispatched.