V-Kit: Zwarte, Witte, Winter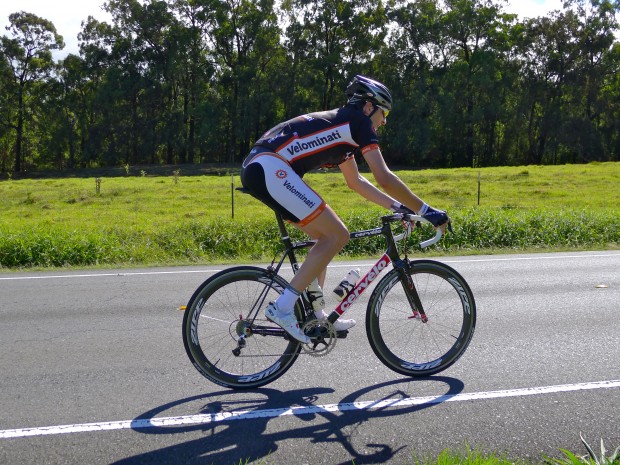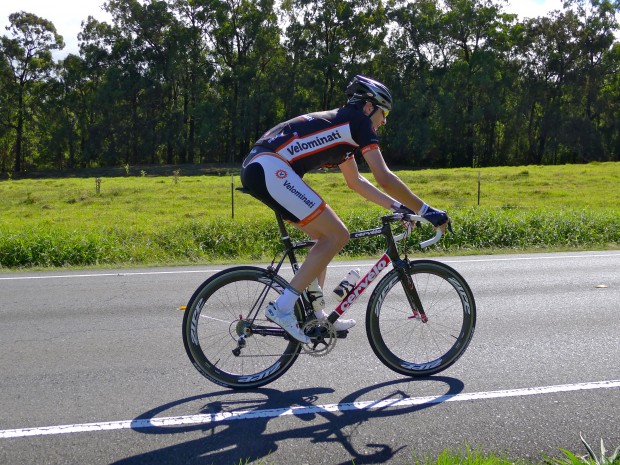 When we designed the V-Kit in the winter of 2010, we thought we'd arrived at the ultimate Velominatus look. But, as it turns out, Spinal Tap Black isn't for everyone. Apparently, not every climate is like that of the Pacific Northwest, where a heat advisory is issued when the mercury hits 30C (85F) and businesses close when it dips below 0C (32F). Evidently, some places get a touch warmer and colder than that.
Just like having a perfectly curated stable of bicycles ready for each and every possible weather condition, year-round Rule #9 Cycling Awesomeness requires the kit to support it. Which meant that we needed to expand our kit options. With each season comes a different array of requirements. With each climate comes a different set of boundary conditions. Each requires a different bit of kit, and all of it needs to be Rule compliant (though the very fact that any of this is being discussed begs the question whether Rule #5 isn't being violated in heaps) not to mention that every bit should work in perfect harmony with every other bit.
It is with this objective in mind that we present you with three lines of Velominati V-Kit, Zwarte, Witte, and Winter. (I'm disappointed that Dutch doesn't have a more exotic word for "Winter" than "Winter".  For the Love of Merckx, would it kill us to put a "V" in there somewhere?)
The obvious place to start is with the easy stuff. The first addition to the V-Kit family was the Long Sleeve V-Jersey, which was released earlier this year; a no-brainer, really. Next came the Obey the Rules Arm Warmers released in the Spring, an even less-brainer than the LS V-Jersey. Based on the realization that there is nothing more disappointing than covering up that beautiful V-Cog on your chest with a garish YJA when the weather turns unexpectedly nippy, we now have the V-Gillet; an uninsulated lightweight wind & waterproof vest that stuffs down for easy storage in your jersey pocket.
Then things got complicated, and leave it to KRX-10, our genius V-Designer, to ask distressing questions that reveal how poorly thought-out our concepts were. Why were we offering a second kit, aside from the obvious reason that the community is asking for it. What was the purpose of a white kit? Would it be a revision of the black, or is it an entirely new design?  How would it relate to the overall identity of Velominati? How would it work with the existing V-Bibs? Would we make adjustments to the black V-Kit to better support the white? Would we add V-Bibs specifically designed for the white V-Jersey? Would we only offer them in defined configurations, or would we design it with the flexibility to mix and match? Finally – and perhaps most importantly, what would we call it?
Obviously, the answer to the above questions are somewhere between "9" and "yes". An all-white V-Jersey is paired to all-black V-Bibs in what we are calling the Witte V-Kit. While the black Witte V-Bibs* are designed to go with the white Witte V-Jersey, they look smashing with the original (now re-named) Zwarte V-Jersey; the women have been rocking this combination all season with the Women's V-Shorts. Conversely, the Witte V-Jersey looks dapper as fuck with the original Zwarte V-Bibs.
We leave you with the choice: Zwarte, Witte, Winter. However you choose, choose wisely and choose carefully. Place your order by midnight on September 15 for the next V-Kit shipment, scheduled to arrive in early November. If you have already ordered the V-Kit and would like to switch your order to the Witte Kit, please contact us.
*Please don't attempt to distract us with the observation that "Witte" is the Dutch word for "White" and that the Witte V-Bibs are, in fact, black. They are named in parity with the intended full kit, not individually.