Choose Your Parents Wisely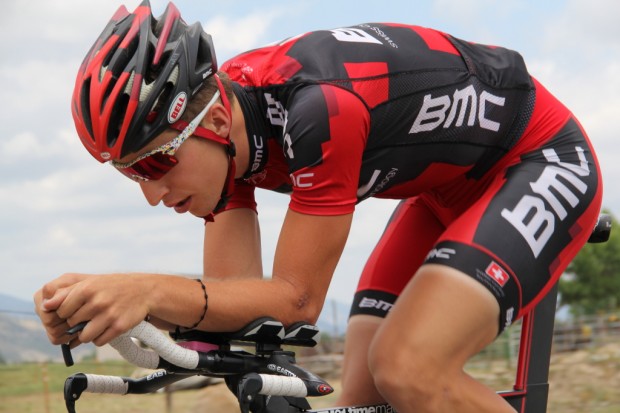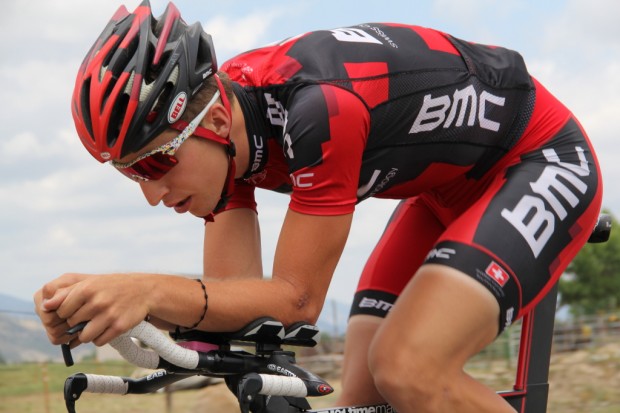 Evelyn Stevens was working on Wall Street four years ago and is now the best American women cyclist. How is that possible? Her parents must be enjoying dinner with pulses of 40 bpm and sky high VO2 maxes. Are they both professional marathon runners? Is that how they met? Maybe they have never attempted aerobic sports. If Evelyn has siblings and they are not professional athletes, I hope they are taking advantage of their superior aerobic thresholds, somehow, like hustling people at the city public lake. It's easy money.
Hey youth, fifty bucks says I can swim across the lake faster than you, with this cigarette in my mouth.

No way tubby, you are on.
It's a source of frustration for me as I bump my head against the low ceiling of my genetic limitations. "You can be whatever you want to be!" That is such nonsense. Every professional rider is a genetic freak, they certainly aren't physiologically normal. It's not all hard work and desire. It may be all hard work, desire and a better than average cardiovascular system. Training, weight loss, diet will bring one up to one's own maximum fitness but we are all bracketed by how we chose our parents. Having the perfect amount of dumb may be my only professional qualification. I don't want to be a pro, I just want to casually crush my friends and I can't.
Greg LeMond did a fantastic job choosing his parents. As a junior he was beating the best seniors in the country. As a twenty-two year old he was winning the World Championship. LeMond took his natural talent and went out there, got his ass handed to him and kicked some ass too. I admire his jumping into the deep end when Sean Kelly and Bernard Hinault were already in the pool, waiting for him. I like Andy Schleck less because I sense he is relying more on his natural talent than hard work.
The guys I really admire are the ones who are dealt a less generous genetic hand and still make it into the professional ranks and get a little glory. Ludo Dierckxens is my kind of rider. He was working full time painting trucks at the DAF factory yet training after work and racing on the weekends. The selection to become a professional rider in Belgium must be the toughest in the world. At age thirty he signed his first contract for Saxon (?!) in 1994 and strung together professional contracts until he landed on Lampre in 1998. In 1999 he won the Belgian Road Championship and won the 11th stage in the Tour. Most professionals would be happy with those palmares.
Fabian Wegmann is another great rider to watch, he always looks to be on the edge of anaerobic destruction, dying just to stay on a wheel. I can relate to that.
But enough of the professionals, I'm a little sick of them right now. We are the ideal cyclists. We ride for the fun rather than the money. We get all the pleasure and as much pain as we care to endure and then as much as it takes to get back to the house. It is perfect.
Early on as a cyclist I understood I had chosen my parents badly. I wasn't paying attention. I take that bit of information, fold it up and put it away in a drawer when I go out on the bike. I am still healthy enough to ride myself into the ground. Occasionally I can outsmart someone, or scrub off less speed in the corners or use my awesome mass to distance people on descents. I may get shelled when the road goes up but I'm going to look good when it happens. I take my quiet little victories when I can.
This video is a bit the of 2006 Giro Lombardia.  Wegmann is the last man still with il Grillo as the race gets serious. Wegmann drops his flash light deep in the pain cave. Enjoy.
[youtube]http://www.youtube.com/watch?v=xZUwQSQHiKs[/youtube]