It Begins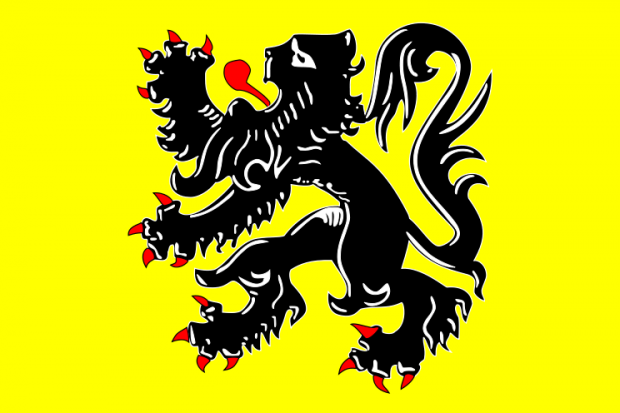 This weekend proper bicycle racing starts for the season with Omloop Het Volk (yes, I know it's not called that anymore but I like the old name better and it's easier to spell for my dumb American ass) and Kuurne-Brussels-Kuurne. Now that riders have stretched their legs in the TDU, Oman, Algarve, Qatar and various and sundry other spots on the planet, the peloton gets down to serious business in the country that suits it best in weather that will hopefully befit Rule #9. Can I get an A-Merckx from the cog-gregation!?!?
Although the Velominati Super Prestige won't launch officially until Milan-San Remo, we thought it would be fun to have an un-official, no points awarded banter about this weekend's races. Is Flecha going to repeat in Gent? Will Vaughter's strategy of splitting Thor and T-Bone to captain each race respectively result in two for the win column for Garmin-Cervelo? What of Phillipe Gilbert, is he primed to start an onslaught on the great podiums of his country? Will Steampunk show his form in a semi-classic by tipping the winner or bluff until a monument? We will never find consensus among us when it comes to tipping the winners and also-rans.
The one thing I can say for sure is that we'll all be cheering for rain to cover, no deluge, the cobbled bergs of Flandria. The potential for a heaping helping of Rule #9 served up on a big old platter of the V is the one thing we can all agree would make this weekend's racing that much better. So I tuned in Al Roker to see what the chances are that our heroes will need to don arm and knee warmers underneath rain capes and he says yes, more than likely. The Flandrian forecast for both Saturday and Sunday looks like precip has an 80% chance of coming from the heavens. Looks to be a good weekend.
So tip your top five for OHN and KBK here if you'd like and know that no points will be awarded. But at a minimum, we felt the need to create a space where we could discuss the weekend's festivities. Our V-Chalice runneth over with stoke and it just wouldn't be right if we didn't have a dry space for it to spill.