Anatomy of a Photo: Phil Anderson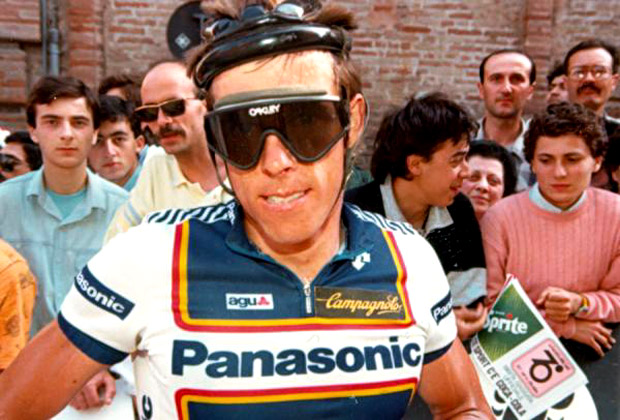 In honor of the first Australian to win KBK it seems appropriate to give a Chapeau to our mates down under.  Congrats to perhaps the greatest up and coming cycling nation on earth and to Chris Sutton for a show of strength in what was a free-for-all to the finish in Kuurne today.
Lest our mates get too cocky though, have a look at the egregious attempt at the three-point system from the first Aussie to wear yellow in the tour.  Yes, Phil is a stud and the hair net and eye shades rule.   But in order for them to work some adjustment needed to be made.