Ride Like a Leader: Ivan Basso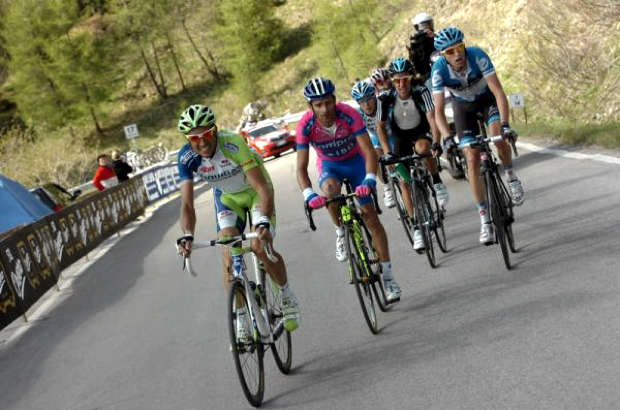 Everyone knows that things like "tactics" and "thinking" are for the weak. After all, if you're strong enough, loud enough, and stubborn enough, you should be able to outlast those pesky details like evidence, facts, or people who can ride their bikes faster than you can.
Ivan Basso knows this, and Ivan Basso believes he falls on the "strong enough" side of the fence. Whether he does or not remains to be seen, but three days from Milan, he is still racing – as he has this entire Giro – like the final Maglia Rosa in Milano has his name stitched into the collar.
In a race punctuated by fantastic rides from all the G.C. contenders, Ivan Basso's Liquigas team stands out as the team who has taken control of each critical stage. I love seeing a rider toe up to the start line and race like its a foregone conclusion that he will wind up with the prize at the end of the three-week long tunnel that is the Giro. His team has been at the front every day, racing like they have the pink tunic on their leader's back and haven't bothered with minor details such as trailing in the standings by almost a minute and a half.
While a clever tactician wins my respect; a rider who races from the front wins my heart. It was good enough for Eddy, so its good enough for Ivan. Bravissimo!