Terroir of the Bike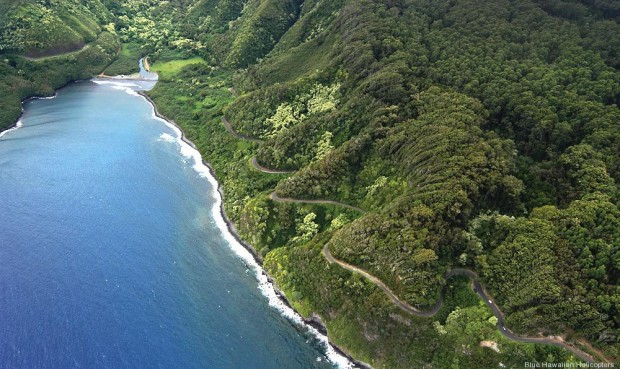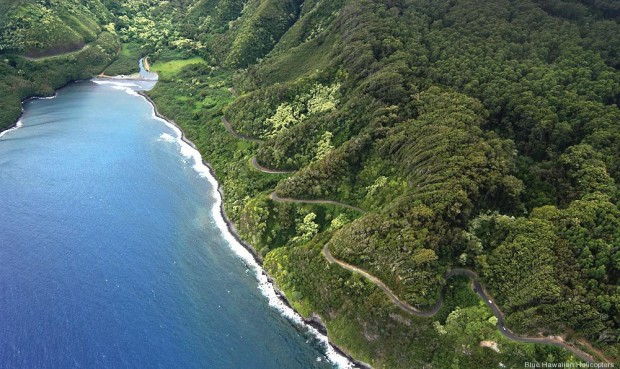 This winter Shimano showed up on Maui with a flotilla of Colnago C-59s set up with disc brakes. The lucky Shimano people tested the bikes on some of the nicest routes on the island, including some descending down the Haleakala volcano. Unbelievably they didn't invite me along (!?). If they had I would have suggested a different place to ride, one that is usually wet and full of descending corners. Any brake system and any tire works well on dry roads, maybe Shimano was here for the riding, not the testing.
Haleakala's windward coast road is a sinuous mostly two lane magic carpet ride through rainforest. The road gains and looses elevation as it dives in to cross a river then climbs up out around the next headland, again and again. And it is often wet. If you want to find out if you trust your tires, this is the place.
I already know caliper brakes on machined aluminum rims are nearly worthless when it's raining on this route. I have a theory that brake pads here get hardened by heat on steep dry descents and then they become hard grit holders, not good for braking when wet. Shimano should have done this ride in the rain.
There is a 10km section of this route that is mostly all down, 3-4% grade and there are many corners, a few a little off-camber. Two of us have lost it in different corners here. Both were the result of wet brakes, too much speed and a little inattention. The point is, caliper brakes suck in wet twisting descents.
To remedy this, the grand master of this ride, @mauibike, put on an ENVE road disc front fork on his Madone. His bike deserves its own article but suffice it to say his bike has some north shore Maui terroir. He is the only old school racer I know who never switched to clincher tires after his racing license expired. He is also now all carbone wheels, all the time. He has a bike that has been adapted to the terrain and it's very cool.
I'm thinking about this because I would like to go all carbone wheel, all the time too. If Cancellara can race Milan-Sanremo, the Ronde and Paris-Roubaix all on the same carbon wheelset, I'm already persuaded. But carbon clinchers on Maui seem like a bad idea. There are a few steep descents with ninety-degree corners where one can't help but get on the brakes long and hard. I foresee bad things happening to my front wheel and my beautiful face. I've used sew-up tires for years so I don't fear them but I do like the simplicity of tire patching not involving sutures and a field operating theater. I think carbon tubulars are better for Maui but road disc seem much smarter. Why involve the carbon fiber rim in the braking at all? Steel seems like the material we want, it won't wear and it conducts heat beautifully. Rain would only cool it down and improve its braking.
As a rider of SMP saddles and now Bont shoes, I'm clearly going for function over form and I don't think I have large aesthetic issues with disc brakes. I do have a problem if they violate any principles of silence. No one needs to hear that screech on a road ride.
In my continuing series of "endorsing things I've haven't used yet" (see tubeless tires). I'm liking the idea of a terroir bike, a bike that speaks to the roads it rolls on, and for Maui, that could include a front disc brake.