Race Radio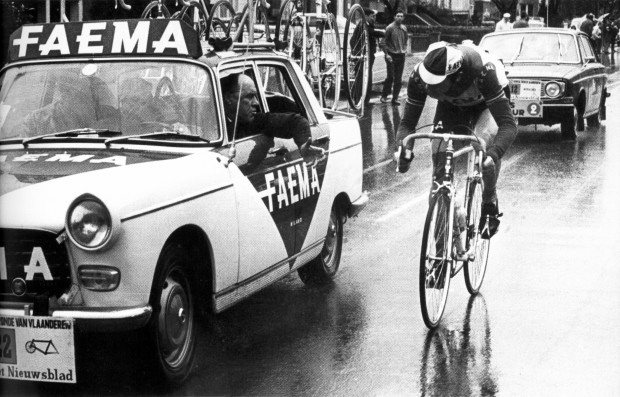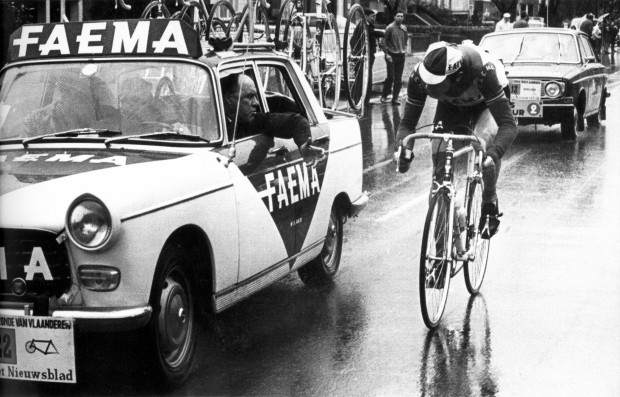 Anyone who watched Flanders and Paris-Roubaix can agree that the strongest and most deserving rider won both events; Fabian Cancellara dominated both races and did nothing to lessen his reputation as Spartacus.   One thing that that struck me, however, is how significantly race radios factored into how the races played out.
In Flanders, Fabian and my perennial favorite Tomeke Boonen left the lesser men behind them and rode off together to the point in the course where the race was to be decided.  Approaching the steepest section of the Kapelmuur,  Cancellara pulled up alongside his rival before accellerating and leaving a cramping Boonen behind, gaining something like 15 seconds by the summit.
This was not a real attack.  It was…I pushed a gear less and yeah, went, yeah, like steady up with more speed.  I heard on the radio that there's a gap, so I pushed again more.
Aside from his delightful blend of English and German sentence structure, one thing stands out to me in that statement.  Fabian did not need to look behind him in order to assess the damage he was doing to his opponent; the news was broadcast to him onhis radio and then all he had to do was "push again more" on those things attached to his feet when he heard there was a gap.
Fast forward a week to Roubaix and we find a similar situation.  Spartacus choose a unconventional moment to attack: on smooth roads, some 45km from the finish.  It also happened to be the moment when Boonen had dropped to the back of the group to recover from his earlier attacks and survey the group.   Cancellara seemingly felt his opportunity through the Force and jumped away, not to be seen again until the velodrome in Roubaix.
As for that moment of clarvoyance, perhaps it was something a little less mystical.  According to his director, Bjarne Riis:
I told him to attack on the radio. As soon as I saw that Boonen was not on his wheel, I said: 'Now you go'.
Applying the perfect amount of dumb, he didn't hesitate and trusted his director.  Riis:
A rider like him, when he goes, it's because he goes to win, not for fun. I knew it was the right moment and that he was riding to win the race. Otherwise I'd have stopped him immediately.
Now, I don't believe for a moment that Boonen would not have used the same tools and information to his advantage had the roles been reversed, but in both cases, radio communication – not observation and tactical insight on the part of the rider – determined the race-winning moves; it makes me wonder how the races might have unfolded had they been banned, as the UCI continues to contemplate doing.
I, for one, don't think the race would have been less exciting without them.  I say ban them, and put reading the race back in the hands of the riders.