Velominati Super Prestige: Critérium du Dauphiné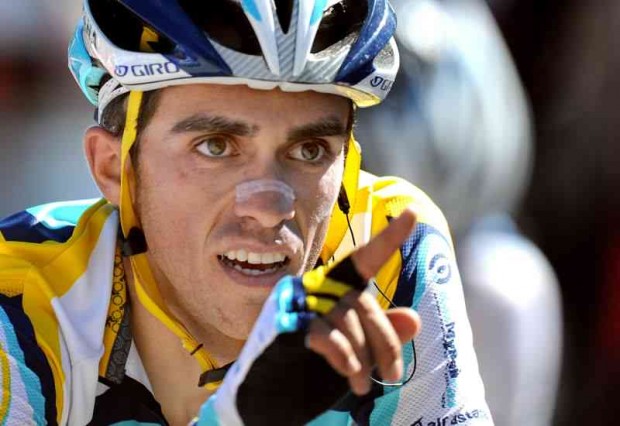 The Tour de France looms on the horizon, and those riders planning to race are putting the final touches on their form – or going into last-minute panic mode, final exam cram-style. The Critérium Dauphiné has long been a favorite preparation race serving both purposes rather well.
It's a favorite of the Tour's GC contenders as it usually features stages that, if not identical to key stages from the Tour, will at least feature many of the same climbs; habitual Tour winners like Indurain, Armstrong, and Clentador have traditionally used this race as their preferred method of final preparation; riders seeking additional form will take the beating taken from a week of suffering and have just enough time to recover prior to the Tour. And, of course, riders who have aspirations in July may also find they are a few kilos heavy yet and may indulge in some ultra-lean Spanish beef in order to get to fighting weight.
It's also a dangerous gamble: ride too hard at the Critérium and you could fire off the Guns of Navarone and enter the Tour in a state of fatigue, as Pharmy did in 2003. A delicate balance, this.
The challenge in predicting the results of a preparation race such as this is that the favorites for the Tour are (hopefully) peaking in one month, not during this event. But they'll be good – maybe good enough to win. But probably not. Combine that with that the notion that a rider with little hope in July may be looking for glory and will be in peak form, leading to an unexpected result – a review of last year's race with Jani Brajkovic is a great example of this case.
With that we kick off into the first minor-stage VSP for the Critérium Dauphiné. Being a week-long stage race, the points on offer are 7 for first, 5 for second, 4 for third, 3 for fourth, 2 for fifth, with the usual allotment of bonus points for getting the rider right but the place wrong.  Also, there are no rest days, so no rest day swaps, but we will have our usual approach for riders who drop out. Piti Principle applies as always. Also review the guide, being careful to note that the rules have changes a bit this year, and we may not have completely updated the guide yet, so if there's a question, ask.
Best of luck to all.