Velominati Super Prestige: Giro d'Italia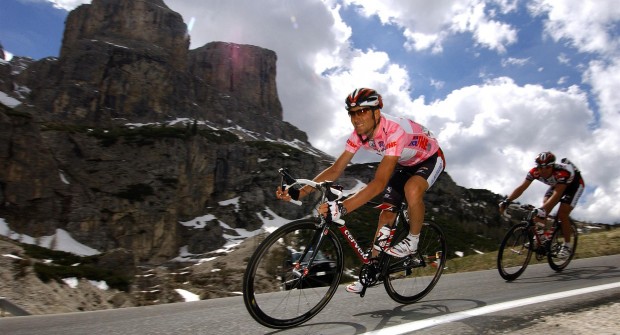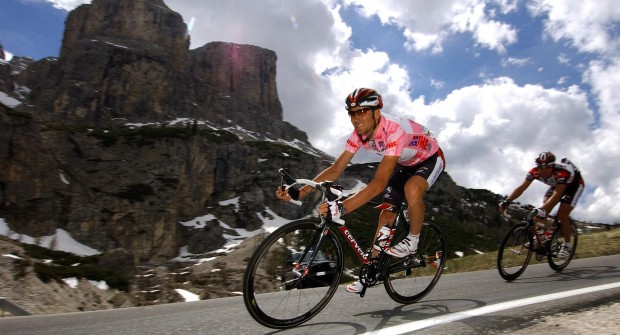 The inaugural Velominati Super Prestige continues the with Giro d'Italia, on Saturday May 8 in Amsterdam. This will be the first Grand Tour of the series, and while we have a set of rules established for the competition, we'll be modifying them as we go if we notice any problems with them.
Personally, I feel the Giro is the Cyclist's Grand Tour; it's not as main-stream or commercial as the Tour de France, but the race generally makes for a  more exciting three weeks. There is something about the topography and geography of Italy that seems to lend itself to unpredictable and aggressive racing  where several riders typically stay in contention until the final stages of the race.
With this being the first Grand Tour of the series, we've set up a scoring system that we think will be fair but will also help to close down the competition and afford newcomers the ability to catch up with some good picks.  Jump over to the VSP Schedule, Rules, & Results page for a full explanation of the rules and the standings, but here is the ten-second overview:
Every contestant is to choose their top five General Classification picks of the race.  The final podium of the Giro is worth 15 points to the winner, 10 points for second, 5 points for third, 3 points for fourth, and 2 point for fifth.  Given the effect crashes can have on a tour, we've set up some guidelines around making changes to your lineup during the race: you're allowed to change your lineup if any rider in your pick list drops out for any reason without any penalty; rest days will allow contestants to make changes to their lineup, however those changes will come at a point penalty.  (Visit the VSP Schedule, Rules, & Results page for a complete breakdown of these points.)
Every day, the leader in the points standings will have the honor of wearing the Pink Jersey when commenting on the site; the overall winner will wear the Pink Jersey for the remainder of the season, and will also earn an "Obey the Rules" bumper sticker.  All reader's points qualify towards the final prize of the free Velominati Shop Apron.  As always, if you are inclined to enter, simply post your predictions for the top five placings in the comment section.
Sub-competitions will be conducted while the Giro is underway for specific stages.  These stages will be chosen a few days prior to the stage being held and will be selected based on the current race conditions with the aim of choosing the most decisive and exciting stages of the race, so check back often to make sure you don't miss out.
Good luck!