Velominati Super Prestige: La Fleche Wallone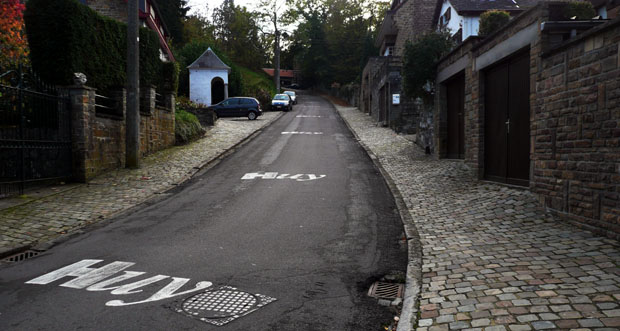 The inaugural Velominati Super Prestige continues with La Fleche Wallone on Wednesday, April 21.   This will be the third race in the season-long series and presents another opportunity to jump up the rankings and unseat current series leader and rainbow cog wearer, Rob, who consolidated his lead Sunday at Amstel Gold.  The competition remains very close and leadership can belong to anyone who makes a good race prediction Wednesday.
La Fleche is sure to be as unpredictable as Amstel, as the eruption of Eyjafjallajökull continues to wreak havoc on the start list, with riders who can not pronounce the volcano's name being rendered unable to travel to the races.  Add to that the ferocity of the finishing climb – the Muur de Huy with it's 26% ramps – and we have an other unpredictable race on our hands.  Is this a year for a solo breakaway to finally succeed, or will itagain feature a large group who contests the finale in a brutish uphill sprint?
This edition's winner will again earn an "Obey the Rules" bumper sticker  and all reader's points qualify towards the final prize of the free Velominati Shop Apron.  If you are inclined to enter, simply post your predictions for the top five placings in the comment section.  Good luck.
Rules and results are posted Velominati Super Prestige page.