Velominati Super Prestige: Omloop Het Nieuwsblad Women 2013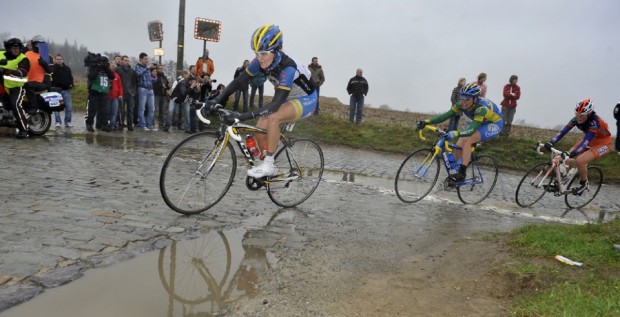 Finally, some cold nasty Belgian one day racing. Oman, Qatar, does anyone brag about winning those stage races? Yes, they might but really, it's a tune up for the real season which finally begins this Saturday. Will racing in China or Oman grow the sport? Will there be a new wave of inspired young racers from these countries. Does professional racing require geographic or historical context? Yes, I believe it does. There are many historically significant European races that have ceased to be while in October the professional peloton flies to China to race in the smog. What is the point? The money spent getting everything to China would be better spent supporting the smaller historic races and making sure they include women's categories.
This Saturday's forecast calls for zero percent chance of precicitation and near freezing temperatures. I wouldn't want to ride in those conditions but I do like to see professionals race in them. And if it's a little wet too, excellent. They can all test out their embrocation layering and neoprene gloves. Early season Belgian races should be cold and wet. It's the Belgian brand.
The women's provisional start list is here. The names of many teams have changed, a few big hitters are gone but it is just as large as the men's field, 248 riders! Granted, many will get shelled on the first cobbled berg but that's all in the game. If you want to call yourself a professional, you have to survive cold (and wet) races like this.
Let the betting begin. Velominati is an equal opportunity betting parlor. For points awarded, the women's races hold as much value as the men's.
[vsp_results id="22127″/]