Velominati Super Prestige: Tour de France Stage 14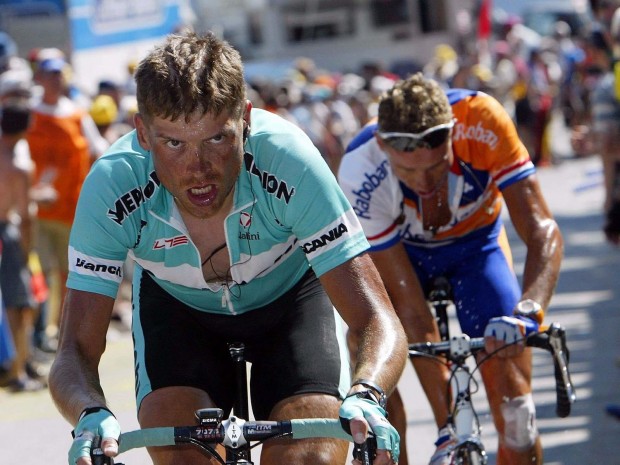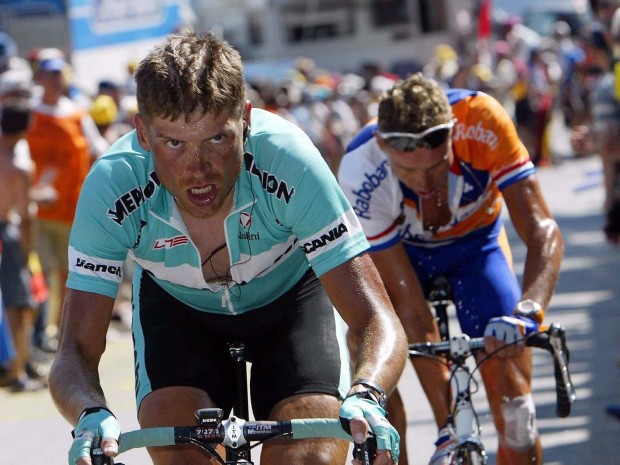 The inaugural Velominati Super Prestige launches it's second VSP Sub-Competition with Stage 14 of the Tour de France.  The competition will allow contestants the opportunity to win bonus points in the VSP Tour de France by choosing the top three finishers of the stage for a chance to win 3 points for first place, 2 for second, and 1 for third.
The last time the Tour de France visited Ax-3 Domaines saw Der Kaiser take advantage of a rare weakness in Pharmstrong to take time out of his rival and come within seconds of reclaiming the Maillot Jaune he had last held in 1998.  It wasn't to be, however, and the 2003 Tour eventually saw Huevos Rancheros claim his 5th consecutive title.
This year will likely see another gunfight as Pistolero will surely attempt to tear the Yellow Jersey of the back of Brother Grimpeur the Younger.  Both riders are formidable climbers: they have traded 10-second blows on each of the uphill finishes so far while the other climbing stages have resulted in a draw.  The challenging climb to the ski station in the Pyrenees could well reveal which rider is the better climber as the race enters its third week.
But aside from the fight for the GC, there is a stage win on offer. Will Armstrong play the loyal domestique while we wait for the Eggtimer to buzz, or will he attempt to sneak off for the win?  The penultimate climb is a killer; will a break go here to fight out the stage as the battle for the GC rages behind? Veino also made a strong showing here in 2003, will he go for a second win after his success on Stage 13?
Make your picks by the time tomorrow's stage starts, regular VSP Rules apply.  Good luck!