Velominati Super Prestige: Vuelta a Espana Stage 20 (Bola del Mundo)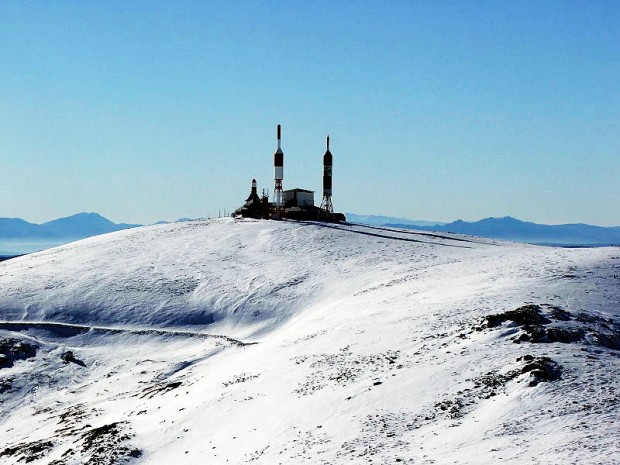 This year's Vuelta, while it never seems to really capture my attention, has done a good job of demonstrating how the Giro and Vuelta seem to be fought out more closely than the Tour; the jersey has bounced around between Anton, Nibbles, and J-Rod like a hot potato.  Leading into the final mountain stage on Saturday, Nibbles has a fight on his hands to hold off a charging Mosquera, while a stellar ride from anyone in the top 5 overall could see them snatch the victory in Madrid.
I did some research into the final climb, and it appears to be something less than what I would normally call a "nice climb".  The final stretch includes ramps of up to 20%, and from what I'm gathering, the road goes up a poorly paved goatpath to the top of the mountain, which I have a feeling will become Spain's Ventoux.  Banged and Felled on the final climb:
I have not seen it, but my neighbor did and he said it was crazy. He showed me photos and it looked they drove a truck up there and just dumped concrete out the back of it. It's going to be insane.
And, from Galego Cycling Foundation's description of the climb (translated by Google):
The climb consists of 2.5 kilometers from the summit of high Navacerrada, through a narrow track with a strong cluster of concrete and gravel, which can not be paved because it is nestled in a natural park. The cars can not go, unless a special permit.
This is something I admire about the organizers of the Giro and Vuelta: they're not afraid of anything.  The Tour sending the riders over the Pave of France is one thing, but the Vuelta with this climb, and the Giro with the Strada and the Cojones is something else entirely. I'm half expecting next year's Giro to involve a mountain stage where the riders have to jumar to the finish.
So, without further ado, we toss out the only Velominati Super Prestige's Vuelta VSP Sub-Competition for Stage 20.  Usual game; contestants have the opportunity to win bonus points in the VSP Vuelta a Espana by choosing the top three finishers of the final time trial for a chance to win 3 points for first place, 2 for second, and 1 for third.
And for this competition: An additional bonus point goes to anyone who identifies the most egregious Rule Violation of the day.
Make your picks by the time the stage starts, regular VSP Rules apply.  Good luck!