Velominati Super Prestige: Women's Road Championship 2012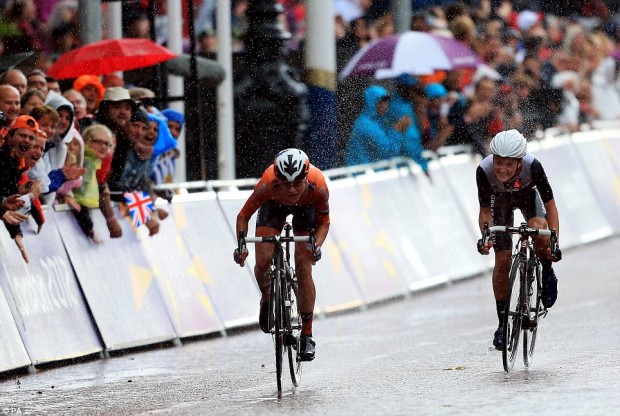 It seems like just weeks ago that Cav won his rainbow stripes, things were said, umbrage was taken. Luckily we have found more umbrage so we are good to go. This course is not like last year. It's not exactly a sprinters finish. It's a 128 km rumble in Valkenberg and the Dutch team is there for Marianne Vos. She has finished second in the World Championships five times and only won it once. For her this is a problem. This race must haunt her. It will take some amount of courage for the stakeholders in this year's VSP to bet against her. Yet the Italians, British and Germans, among others, have brought some serious firepower to counter the Dutch. Here is a link to a start list.
Though their prize list is only 30% of what the men get, here at Velominati it's equal points in the VSP. Do your research, pray to your god, and tune in on Saturday.
Here is a little video from 1998. The last time the women raced in Valkenberg.
[youtube]http://www.youtube.com/watch?v=uMmWzpMh-Io[/youtube]