Keepers Tour 2012 Update, Part 2: The Lion Rides Today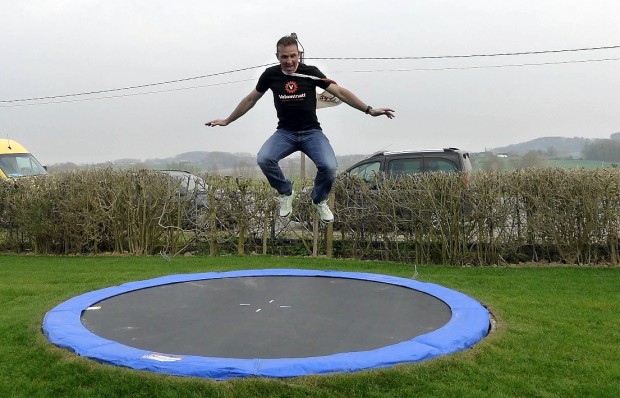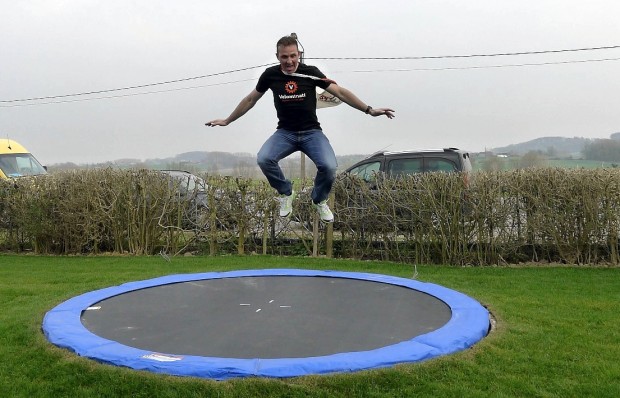 With Keepers Tour: Cobbled Classics 2012 stitched up and in the history books, the challenge of documenting the trip became immediately obvious; how do you take the myriad impressions, experiences, and perspectives and put them down in a meaningful way – let alone in a way that can somehow be digested. Surely, to document even just the Keepers' view on these goings-on would result in an article much longer than anyone would be prepared to read and would be a far cry from comprehensive. 
We have decided that the best approach is to split the report into four Articles, one authored by each Keeper, and each covering a different section of the trip. We also look forward to the contribution of additional photos and stories through the posts from those who joined us and those who witnessed the goings-on from afar. Today, we look at the comedown from the big first weekend, and the perfect hangover cure to deal with it.
Keepers Tour: Cobbled Classics 2012 Updates: Part I // Part II // Part III // Part IV
—
After the first two incredible days of the Keepers Tour, it was hard for me to remember exactly what we did on the days following. I had to look through my photos to jog the memory and fire up the awesomeness tank, which was well on the way to overflow. Talk about throwing us in the deep end; Roubaix was some introduction to the tour, to each other and to hours of the most painful fun one can have sitting down. Gingerly. To follow up such an overload of riding iconism, how about a spectating trip to the Ronde on the Kwaremont? What could possibly top the first weekend?
Nothing really, although no-one seemed to realize. Every time we crawled our way out of bed each morning, the dull ache from the previous night's Malteni and wine tastings ever present, we would stagger around awaiting for the rundown of the day's events. Most of the time it was easier to listen to Alex, the French one, than try and decipher William's bastardized Irish/Gallic concoction of blasphemy and vitriol. But we all understood "C'mon guys, let's boogie!" when we had dawdled just that bit too long in getting our asses onto the big yellow van (or the little black van if you wanted a more civilized ride). On Monday, we were to visit The Chapel, aka the Eddy Merckx factory in Brussels.
Some of the Weekenders were still around, and joined us for the day. I got a ride with @Skip (Mark) in his rental car, and it was a soothing alternative to the raucousness in the van (ie Frank). On arriving at The Chapel, the sense of excitement is dampened a little by the nondescript building, and not really ignited in the sparse foyer. We really hoped that The Prophet would be in mass, but unfortunately he was off healing the sick elsewhere. We were probably too sick to help anyway. We were greeted by Ilse, who showed us around the displays of famous bikes and gave us a rundown on the operation. Then we were herded down to the 'factory' floor, where instead of seeing 65 year old Belgians with oxy torches in hand, carefully crafting steel masterpieces, we saw 20 year old kids assembling bikes, frame after cookie-cutter carbon frame. A bit of a letdown. But then you remember where you are, and start peering into offices to see if Eddy's lunch from yesterday was still there, or wondering if the stapler on the desk might have been punched by the hand of god itself. Probably not, but hey, it's ok to dream yeah?
After the last of the Signs o' the Merckx were flashed and Ilse's business card obtained (it's business time), it was into the city centre for a lunch of crocque monsieur, coffee and beer. The bar was a cool retro-style, with corrugated iron decor, and even sold Malteni. A walk around the beautiful old square and a look at the Manneken Pis was about all there is to do in Brussels, at least by the way William eagerly chided us back to the van indicated. Maybe he was just trying to minimise the time he had to spend listening to the banter. The actual reason was that he wanted to get an afternoon ride in, which was cool by me as I had to get some Spoke articles finished up and the rarity of an empty, quiet, sober gite was too good to pass up. The crew were out for a couple of hours, and when they returned there were plenty of shit-eating grins on display. The tales of attacks up the Kemmelberg and the sprint home left me with some envy, but I now had my work out of the way and some fresher legs to deal with them, and the Lion, the next day.
You know it's not going to be an average day when you wake up and say "What a great day for a ride with Johan Museeuw" but today was our moment. Everyone was abuzz and apprehensive as to what the ride would be like, what type of guy he is, and how much he could really hurt us without even trying. But first, of course we couldn't just relax and wait his arrival, oh no, there was a morning to fit in some more rad stuff.
On the menu was a drive to the quaint and clean city of Roselare to visit the National Weiler Museum. Museums can be the bane of the Euro traveller, and after a while seem to blend into one another to form a big ball of tedium. But before we'd even left the gift shop for our tour, the money was already flowing as everyone saw a book/jersey/cap that they just had to have. The lady who gave us the tour was very thorough and informative, so much so that William had to gently persuade her to hurry things along as we had a date with the Lion to keep. She seemed suitably impressed and sympathetic, and sped through the highlights of the rest of the comprehensive cycling history on display. And what's the point of going to a museum if you don't learn something? For me, the story of JP Monsere was one I'd never heard, and the tragic nature of it was quite sobering. A Belgian and World Champion, he was killed by a car during an event in 1971, but more poignantly his wife endured the terrible fate again when their 7 yo son was killed in the same way a few years later. As one of the last 'attractions' on the museum tour, it leaves you a little taken aback and you wander out thinking a bit more intently about this whole mortality thing.
The cries of "guys, guys, coom on fer fook's sake" echoed through the gift shop as more impulse buys were made, followed by ten minutes of waiting outside while William tried to remember where he'd parked the van. It's big and yellow, should be hard to miss. The drive back to Westouter was rapid and not without some consternation, as the Lion wouldn't like to be kept waiting. At least, we didn't want to seem like assholes who sauntered in for a ride with a three time Roubaix winner like we were doing him a favour. As we pulled up, we could see Johan standing in the gite, not looking too agitated which was a relief. But everyone hung back a little on the short walk inside, maybe thinking they'd cop a spray of Belgian abuse for keeping him waiting. As it turned out, he was very welcoming to all of us, and after about five minutes it was just like some other bike riding guy was sitting down to lunch. But most bike riding guys don't have pros calling them and offering to jump in on the ride, as Klaas Lodewyck, a young Team BMC rider did as we ate. He turned up soon after, took one look at the bunch of 40 somethings milling around asking dumb questions, and decided he might get at least some workout if he did his own thing. He did the pro thing of scoffing down a coffee and cake first though. But we still had the Lion captive, and he couldn't get away coz we were paying him.
Weather-wise, it was the best day of the entire trip, almost warm, with a nice sunny blue sky and little wind. The guns were being bared for the first time, and the display of Witte kit was quite impressive. @Roadslave wasn't as impressed with his own form in the white jersey, vowing never to wear it again. At least he still looked better than Johan, whose grey tights with stirrups weren't exactly the height of Euro chic. But he can do what the fuck he wants, this is his turf. He did cut a dashing figure in the V shirt we presented him, and he wore it proudly before and after the ride. Even though he had no inkling of The V, he asked questions and seemed genuinely stoked on what the community is all about. It wasn't long before he was asking for our autographs.
The ride itself was a blast. Around 90km were covered, with two trips up the Kemmelberg, one from each side. I guess if you're a legend of the sport it may seem tacky to hammer people who are paying for the pleasure, but Johan struck a fine balance of hanging back but not letting anyone get too cocky. "I'm here, I'm not racing you but just be aware I could kill you just by breathing on you" seemed to be his MO. We tackled plenty of the backroads used in Gent Wevelgem, and there were a few attacks going on, usually covered by Johan's good friend and mechanic Ronny. It was like the Lion still likes to have a domestique around, just in case.
I suppose you all want to geek out on what Johan was riding, as a man who can ride whatever he likes. Well, his setup was all pretty basic. A Museeuw MF1 in red/black/white was sporting an Ultegra, wait for it, compact crankset. Johan told us that he was 'just testing' it and of course would never trade in his 53. Ronny was on a sweet ass MF1 in black with Campa. I don't think he even had a 39 on his crank, as he just ground up every incline at about 50rpm but still passing us. His bike looked hot, and would make a great V-bike with a bit of an orange splash on it.
The fact that Johan didn't eschew a shower and had a beer and snacks with us afterwards meant that we hadn't made total dicks of ourselves, not even when someone almost took him out making a wrong turn (I'm sure someone will recall who). Johan offered to get us into the VIP at the following day's Schelderpris, an offer we gladly snapped up. At the gite that night, there were more than a few calls of "best ride ever" going around. Roubaix seemed a distant memory. We'd just ridden in Flanders with the Lion, goddammit. It was going to be pretty hard to top that.
 It's been said before and will be said many times hence, but we cannot thank enough everyone involved in this tour. Of course Alex and William @Pavé Cycling Classics, who go above and beyond their call (Alex dropped my bike back to me in Lille last night, and we'll be catching up for a beer before I leave… their generosity is unparalleled). Genevieve, who cooked the most incredible dinners for us and washed our putrid kit always with a smile and a French phrase I couldn't understand but appreciated all the same. The drivers/mechanics Matthias, Matheiu (I think), Andrew and others whose names escape me. Jesse, incredible to have a photographer of his renown give up his time because  he 'likes what we do'. To Johan and Ronny, thanks for giving us your time and enjoying the ride as much as we did. We must also thank our awesome supporters fizik and Lezyne for supplying us with the best equipment to tackle the stones, and personally I'd like to thank Graeme @Cycle Sport for the awesome Vittoria tyres and tubes, and Mark Dickson @KRD for his help with the Lezyne side of things in NZ. 
And of course a huge thanks to all the attending Velominati, without whom it would've just been four dickheads lost in Flanders for a week. Thanks to you, it was 16.
[dmalbum path="/velominati.com/content/Photo Galleries/[email protected]/Keepers Tour 2012 Update II/"/]