Nokon No More
Followers of the Keepers may remember a while back that the Head Keeper, Frank, was having a dilemna about whether or not to run Nokon cables on his steed, and indeed which colours would suit said machine.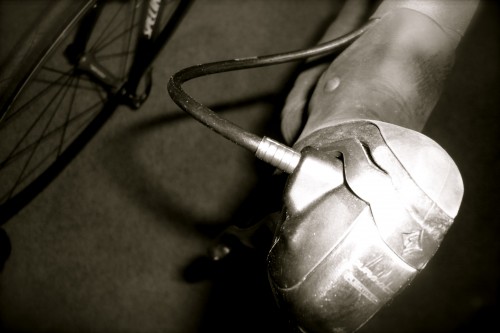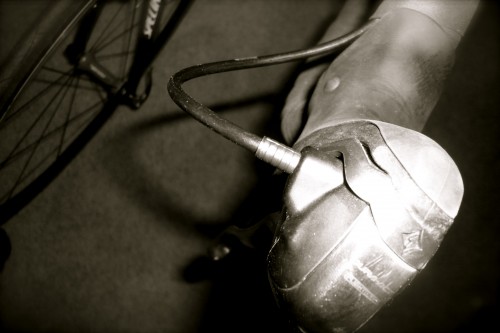 I'd been running them on my previous Roubaix, mainly to get the 'Zabel-esque' shifter cable routing, with some degree of success.  They shifted reasonably well, no better or worse than standard cables I thought, and looked pretty unique.
All was well until my front derailleur cable started to fray at the pinch bolt, necessitating a new inner cable.
Simple.
Or so you'd think.
What should have been a 5 minute job turned into an hour-long late night curse-fest, and left my bike front shifter-less and me unable to join the next day's early morning ride.
With the Nokon's multiple aluminium segments spread all over the floor, I decided to go back to good ol' Shimano SP41 outers. But I wouldn't be able to get Zabel with it.  Or would I?
Turns out that the black 4mm casing is flexible, yet stiff enough to run the bend from the lever to under the bar tape, and still shift with the precision that it's known for.
I also routed the cables around the opposite sides of the headtube, crossing over under the downtube like I'd been doing with my mountain bikes, and how I'd seen it described over at Embrocation mag.
Tidy, functional, and dare I say it, PRO.  I've still got the Nokons employed for the brakes though, because everyone knows that they hardly get used anyway.
[dmalbum path="/velominati.com/content/Photo Galleries/[email protected]/Nokon no more/"/]