Reverence: Chimay Ale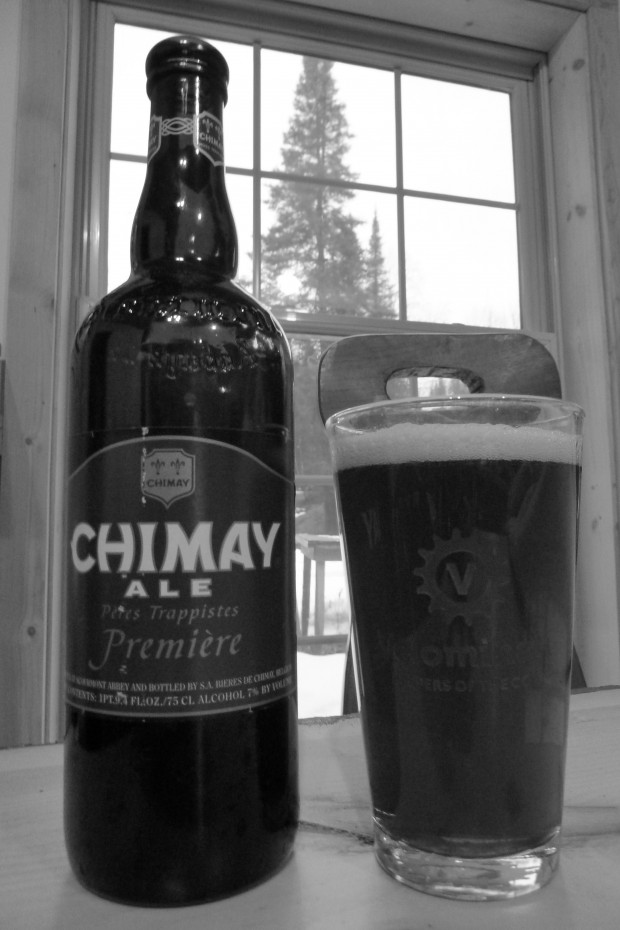 What better week is there to pay homage to one of the finest ales the world has ever known?  Each year, Cycling Week in Belgium has me turning toward the top shelf of my regular beer peddler for a bottle of Chimay Red Label to be savoured on either the day of the Ronde Van Vlaanderen or Paris-Roubaix or both.   It is part of my annual Ronde/Roubaix ritual; a morning ride which includes rough roads and small steep climbs hopefully in gloriously shitty weather followed by some shop time tuning up the stable after a long winter, punctuated by strong Belgian Ale crafted in the monastic traditions of Trappist monks.  Life is good.
The Cistercian Trappist monks have been brewing beer and making cheese in Chimay since 1862.  Here's what they say about life, beer, and God:
Here, in this heaven of peace and silence where since 1850 Trappist monks have dedicated their life to God, products are made which, in themselves, gladden the heart of man.
If this statement doesn't beckon me to the cloth, nothing will.  Speaking for myself, there are plenty of reasons not to become a monk: Celibacy, atheism, sin, colorless wardrobe, dudefest, to name a few.  However, the promise of the finest beers and cheeses the world has ever known and relocating to Belgium just might get me thinking about making a few "sacrifices".   Although I have only partaken in the Trappist beer, I imagine the cheese is to die for as well.  I believe it was Ed Abbey who said "we all have a friend in cheeses".  Amen.
So whether it be Rouge, Bleue, or Blanche (they make a Doree label as well which I've never had) uncork some Peres Trappist this week, drown some frites in mayo, and watch what I believe to be the finest competition bicycle racing has to offer.  It only comes once a year but the nice thing is that it's a whole week long.  Thank you sir, may I have another.